This is an archived article and the information in the article may be outdated. Please look at the time stamp on the story to see when it was last updated.
SPRING HILL, Kan. — A family is grieving the death of their 9-year-old boy. David Winter was crossing the street to reach a mailbox on Wednesday when the driver of a pickup truck hit him.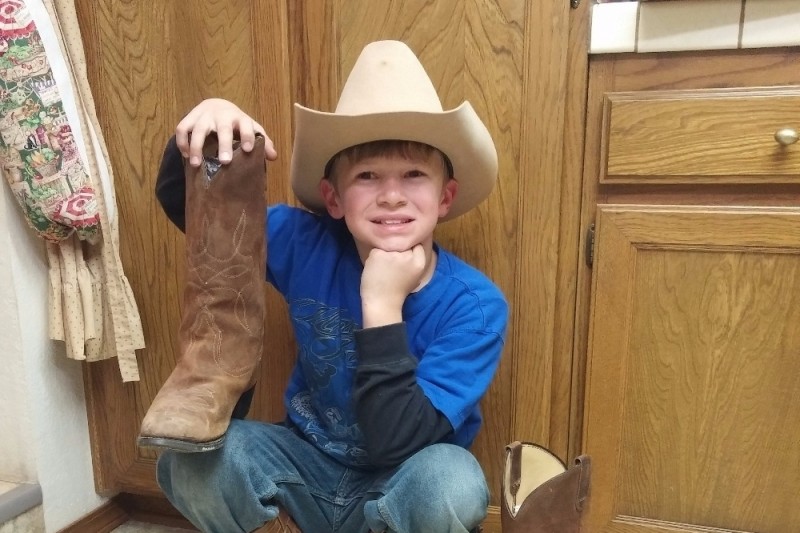 Billy Madison was at the scene on Wednesday afternoon.
"I pulled in the parking lot, saw him on his roller blades going by. Later heard the sirens going off," he said.
Spring Hill police say a driver in a pickup truck crashed into David on Woodland Road. Madison said he later saw the driver holding the boy in his arms. When the boy's father arrived, Madison says what happened next wasn't a surprise.
"John met him down there and was just comforting the driver of the car while his son laid there," said Madison.
"Compassionate" is how neighbor Pam Stuteville would describe the family. She's known them for 28 years.
"Their mom and dad are so sweet. They would be there for you in a heartbeat. And I hope I can do the same," she said.
The small community is coming together to help the family in any way they can.
"Everybody that knew the boy, the workers here, my family. Our hearts just go out to everybody," said Madison.
The Winter family issued this statement:
It is with grieving hearts we are mourning the loss of our youngest son, David. He was 9 years old. Wednesday evening, 12/9, David was struck by a car while crossing the road to the mailbox. Your prayers for our family and for that of the driver are coveted. Our family has rallied around us and our hearts are strong. We rest in the arms of our Savior.
David was active and enjoyed "working" with dirt, shovels, tractors, orange caution cones, flashing lights and loved Jesus.
In lieu of flowers you may stop at our donations page, which will be used for expenses and the remainder donated to a Christian kids camp David enjoyed going to.
-John & Carole Winter & family