This is an archived article and the information in the article may be outdated. Please look at the time stamp on the story to see when it was last updated.
KANSAS CITY, Mo. — The family of George and Ann Taylor gathered Friday afternoon, coming from near and far to make a brief statement about their loved ones who were brutally attacked Tuesday, Sept. 2 in their home at 1 Woodbridge Lane in South Kansas City.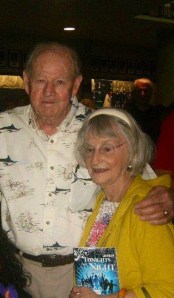 Ann and George Taylor were severely injured. Three others were killed by a gunman who stole the Taylors' SUV. On Thursday, prosecutors charged Brandon Howell, 34, with three counts of first degree murder for the deaths of Lorene Hurst, 88, her son, Darrel Hurst, 63, and neighbor Susan Choucroun, 69.
Relatives of the Taylors said they are forever indebted to the Hursts and Choucroun, who became victims themselves when they witnessed the gunman stealing the Taylors' vehicle.
"Our family would like to send our love and thoughts to the relatives and friends of Ann and George's neighbors who tragically lost their lives that day. We believe that they were killed trying to support Ann and George," said a niece of the Taylors, who wanted to remain unnamed.
She said both Ann and George remained on life support. The family thanked supporters including emergency responders, doctors, nurses and police.
"Today Ann and George are fighting for their lives. They are both on life support measures," their niece read in a statement. "We remain optimistic, but we know this is going to be a tough and long struggle."
The family described Ann as an entrepreneur and a member of the Red Hat society. George is a veteran, an avid Chiefs and Royals fan and a brick mason.
"The family is in complete shock," she said. "We cannot understand how such a heinous crime could happen to two such wonderful and kindhearted people."
The family also thanked the community for their outpouring of support and encouragement and prayers.
"The family would like just to say, even in these troubled times, it is so heartwarming to see the entire community come together over this senseless crime that could affect anyone of us," said their niece.