This is an archived article and the information in the article may be outdated. Please look at the time stamp on the story to see when it was last updated.
KANSAS CITY, Mo. -- Friends of a Kansas City family of eight are deeply hurting following a gun battle and car crash that killed the mother of that family and sent her husband and six children to the hospital.
Police say the people in two vehicles exchanged gunfire near 9th and Hardesty shortly after 9 p.m. Tuesday. Investigators say just after that shootout, one of the drivers in one of the cars broadsided and flipped the Tahoe carrying the Gonzales family.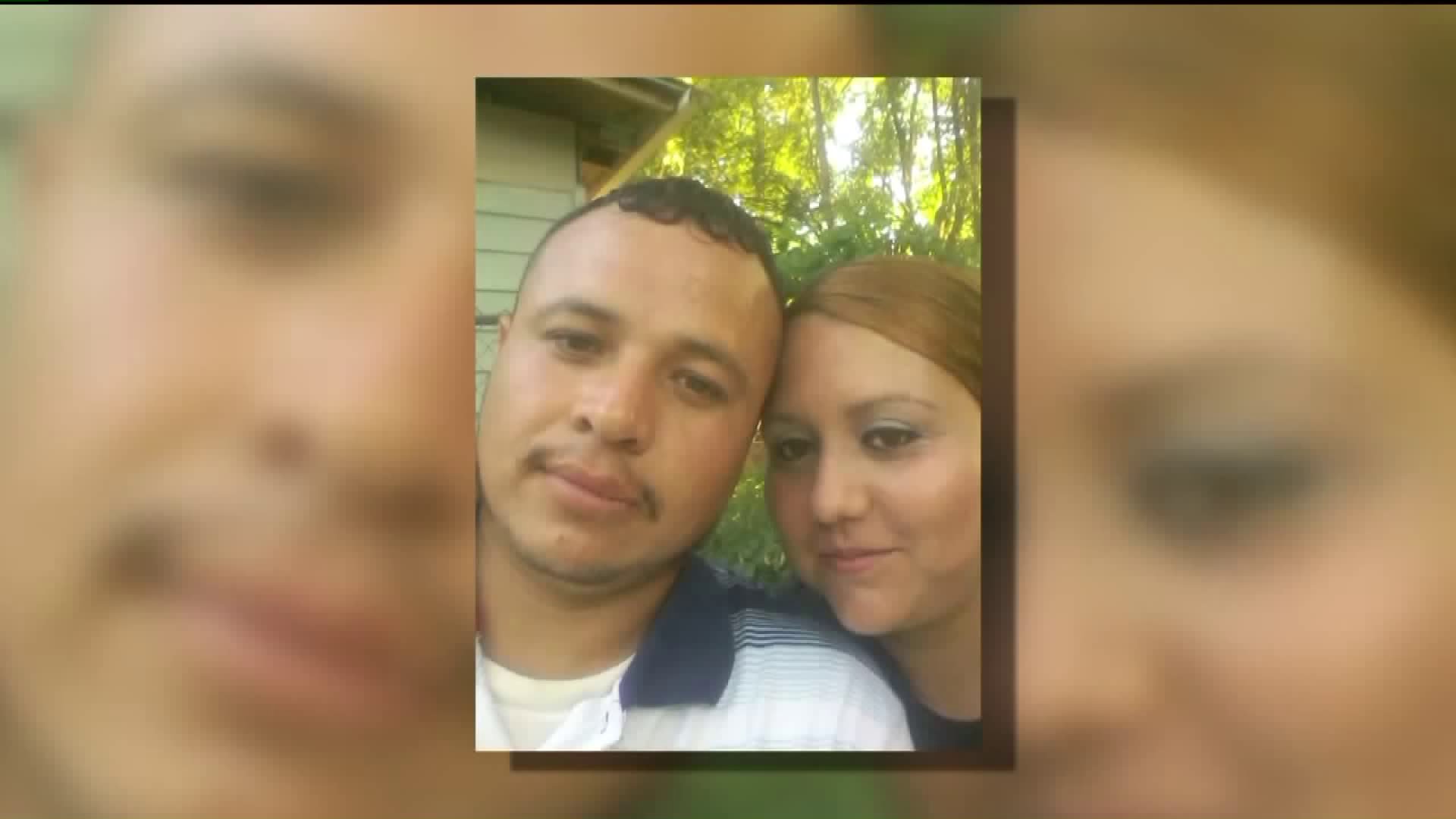 Mariana Hernandez-Gonzales, 30, was thrown through the windshield and died at the scene. Paramedics took her husband, Julio Simental-Gonzales, and their six children, Cesar, Cindy, Adnaris, Dayan, Christian, and Daniel, to area hospitals. Later on Wednesday, family said Simental-Gonzales and one of the children were both released from the hospital, but the other five children were still recovering.
Simental-Gonzales told police he had just taken his family to the park. The intersection where the crash happened was just two blocks from the family's home.
Tuesday night, Juan Salazar just happened to be driving near 9th and Hardesty, when he came upon the horrible looking wreck.
"My instinct was just to stop," said Salazar.
He quickly realized, it was his cousin Mariana and her family inside the vehicle, which was blood stained as was the street around it.
"Started, you know, putting pressure on the kids' head wounds and stuff like that, try to tie off her leg, and that's all you know, pretty much all I could do to help her out," he said. "A lot of people were helping us out, carrying kids, and taking shirts off."
"It was pretty bad.  It was something I still can't get over," added Salazar.
Most of the kids were out of the car, except the baby who was trapped inside.
Salazar says as of Wednesday night five of the children are still recovering in the hospital after one of their siblings and their father were both released. He says the children are his family's main concern, just as they were Mariana's.
"She was fun with her kids, she loved them," he said.
Just that night, the whole family went to the park. They were coming home from a fun evening together.
"Couple seconds less or more they wouldn't have been involved in that accident," said Salazar.
Instead, a young mother of six, and a friend to many, was killed simply for being in the wrong place at the wrong time.
"It's a wakeup call for a lot of people, you know, as soon as it starts hitting home," he said. "It's something that needs to stop."
Mariana's family says their family and friends in Mexico and Texas have also called, in total disbelief that Mariana died so tragically.
Her family says she was well-loved and always the life of any occasion.
(Story continues below the video)

On Wednesday, family friend Reyes Alvarado told FOX 4 he's known the family for years and watched the little ones grow up. He said just last Saturday he and the Gonzales, along with extended family, celebrated at a house party. He describes Julio as a hard worker, and said Mariana was a good mother.
Alvarado says worries about Hernandez-Gonzales' mother, the children's grandmother, and how the family will manage now that Mariana is gone.
Alvarado initially missed a phone call from Julio's uncle, bearing the bad news.
Alvarado said when he awoke Wednesday morning, "He called me again in the morning and that's how I found out."
With tears, he continued, "He said they had an accident and she passed away."
Alvarado also spoke of how precious and short life can be.
"We just had a party here last week. For Saturday. Everybody was happy, and now that's it," he said.
Police have not released any information about the drivers or passengers in other two vehicles, except that one of those passengers went to a local hospital in critical condition with a gunshot wound.
Witnesses told FOX 4 the shootout was gang-related.