This is an archived article and the information in the article may be outdated. Please look at the time stamp on the story to see when it was last updated.
KANSAS CITY, Mo. -- The funeral for a 4-year-old boy who was shot and killed while riding in his parent's car happens Thursday.
Mahsaan Kelley-Wilson was caught in a rolling gun battle the morning after Father's Day. The little boy was riding in his parents' car when it was caught in the middle of a rolling gun battle around 2 a.m. They were coming from a family BBQ.
A single bullet tore through the car and hit the little boy. He died at the hospital.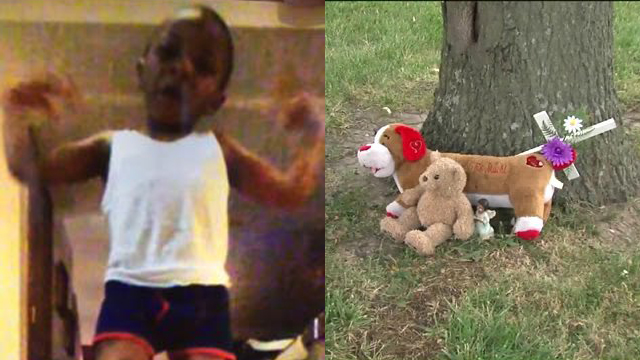 Teddy bears now mark the spot where Mahsaan was killed. Mahsaan was the youngest and the 47th homicide victim in Kansas City so far in 2016.
As his family lays the little boy to rest, they say they won't rest until they have justice.
Crime Stoppers is offering a $1,000 reward to anyone who has information that will lead to an arrest in the little boy's tragic death. Of course, you may also call remain anonymous and call the TIPS Hotline at (816) 474-TIPS.