This is an archived article and the information in the article may be outdated. Please look at the time stamp on the story to see when it was last updated.
KANSAS CITY, Mo.  — A family is grieving the death of a 2-year-old toddler, who was shot and killed Thursday in what police say was probably an accident.
The shooting happened near 27th and Lawn.
Police reports have identified the little girl as Shaquille Kornegay.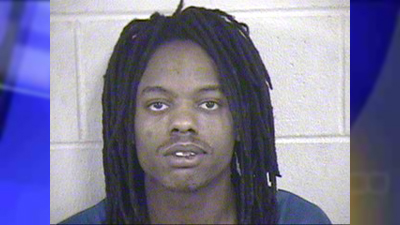 Police on Friday charged the girl's father, 24-year-old Courtenay Shaquel Block with 1st degree endangering the welfare of a child, armed criminal action, and tampering with physical evidence.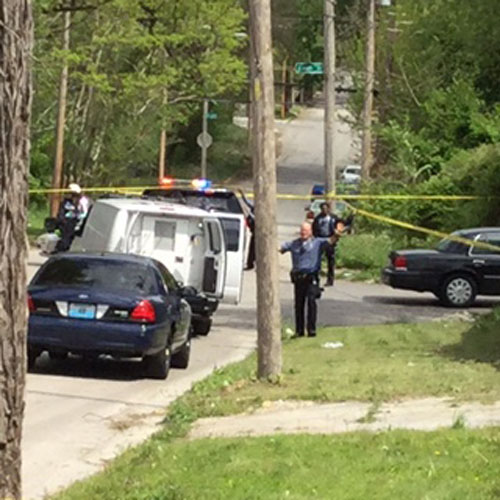 Officers were called to the home on Lawn just after 1:30 p.m. Thursday, where witnesses have told FOX 4 it looked like the girl had been shot in the head. Police said the only other person in the home at the time were the girl's 3-year-old brother.
Detectives are trying to determine who had the gun at the time it went off.
Joshua Jones used to live at the home. He's Kornegay's cousin. He says the family believes that both the father and 3-year-old boy were asleep at the time of the shooting.
"I just want people to know that that girl loved him," Jones said. "This wasn't in his plan at all. I just don't want nobody negative about my cousin. It was a careless act. He knows that. He's suffering for that. I just want people to know that he loved her. No matter what. And I stand to that. She didn't want to be with nobody else but him. Every day."
Jones says no one should keep a gun where a child could get their hands on it. But he also says his cousin is suffering because he will have to live with the pain of her loss for the rest of his life. Jones says the family will support the father, despite this tragedy.
Police say even if the shooting is determined to be an accident, Jackson County prosecutor Jean Peters-Baker said the parent should still be held responsible for not securing a firearm, or for placing his children in dangerous environment.
"This homicide was 100 percent preventable," Baker said, according to a news release. "This is tragic. We must do a better job of protecting our most vulnerable, our children."
Prosecutors have requested a $150,000 bond.
Editor's note: Authorities initially identified the victim as 20 months old. Later reports from Jackson County Prosecutors identified her as 2-years-old.