This is an archived article and the information in the article may be outdated. Please look at the time stamp on the story to see when it was last updated.
KANSAS CITY, Mo — Almost three days after a 9-year-old boy was shot and killed by a stray bullet, his family still has no answers about who did it.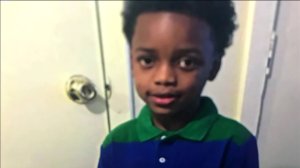 Christine Anderson is again begging the community to come forward with information about who killed her son Dominic Young Jr. The boy's family and loved ones gathered Tuesday with KC Mothers in Charge to the bring awareness to the boy's tragic death.
Anderson said justice is the only thing that will bring her family comfort.
D.J. was shot and killed near 71 Highway and Emmanuel Cleaver II Boulevard just before midnight Saturday.
On Tuesday, police released a picture of the Black Dodge Ram pickup truck he and his father, Dominic Young Sr., were riding in when police say they were caught in the crossfire of a gunfight. You can clearly see the bullet holes in the windshield, one of them hitting and killing the child.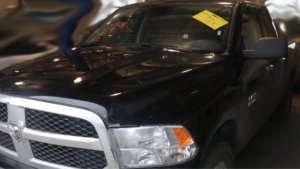 This family has felt this type of tragedy before. In August 2009, Larry Parker was sitting on his front porch with his children and was shot and killed, also by a stray bullet.
"A second stray bullet killing one of my loved ones -- it is the second time," cried D.J. Young's great-grandmother Denise McCraney. "So I am saying to all of this community, don't ever believe it won't happen to you. Silence isn't the answer. I say to you, if you know your child is running around with guns shooting at people, love your loved one enough to turn them in before they bring danger into your home."
Young's family said even if his killer is caught, that person's family will have the chance to see them and talk to them in prison. To talk to D.J., hug him, watch him grow up and experience life is something stolen from them by gunfire.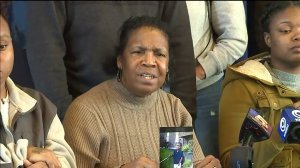 D.J. young was a special child, his family said. He was an Ingels Elementary School third-grader who kissed his mother goodbye every morning and told her how much he loved her.
If you have any information that can help police catch D.J. Young's killer or killers, call the TIPS Hotline at 816-474-8477. There is a $5,000 reward, and all tips are anonymous.