This is an archived article and the information in the article may be outdated. Please look at the time stamp on the story to see when it was last updated.
OVERLAND PARK, Kan. -- An Overland Park man's family wants to warn you about a scam that cost their elderly father thousands of dollars in savings and hooked him for 10 years.
Overseas criminals contacted Paul Simpson 10 years ago and convinced him he had won a multi-million dollar lottery prize.
Brad Simpson said he first knew something was wrong when his father told him, "A man's coming to the airport to give me a multi-million dollar prize that I won."
The crooks convinced his father, Paul, to pay a fee to collect the prize, but they didn't pay him.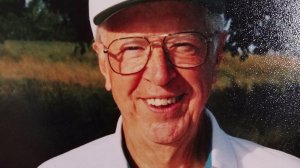 Then they told Paul he needed to pay a customs tax and again came up with another excuse to withhold the fake prize. They used several twists and tricks to change the scam over time and kept convincing his father to send money to them.
Four years ago, FOX4 helped Brad protect his father's social security payments after the crooks convinced his dad to divert those payments to them. That saved thousands of dollars, but the scam artists didn't stop.
Brad estimates the crooks called his father dozens of times a day and scammed him of nearly $150,000 over the last 10 years until his father's death in June.
Overland Park Police Det. Byron Pierce talked with Paul, explaining the nature of the scam, how common it is and even the likelihood that the money gets used for criminal purposes. Nothing convinced Paul to cut ties with the crooks.
Eventually the con artists even persuaded Paul to commit fraud for them, collecting money and credit cards from other victims in the United States and mailing or wiring the funds to addresses and accounts in other countries. Police refer to that as becoming "a money mule."
Pierce points out that these are professional con artists who know what to say to develop a close bond with their victims, convincing them that the crooks care about them, even calling them "uncle" and "grandfather."
Brad did everything possible to cut ties between the crooks and his dad. He even hired an attorney and went to court where a judge put him in charge of his father's finances.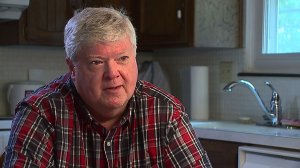 But the criminals convinced Paul that if he did just one more favor for them, they would deliver his money. The crooks instructed Paul to keep a prepaid cell phone with him at all times so he could take their calls at any time. They were still calling him in the hospital and at home -- up until he died.
Pierce said the crooks in these scams look for people who are trusting and vulnerable, often elderly and lonely, or people who are not savvy with technology.
He said it's a good idea to start reviewing your aging parents' finances with them so you can watch for unusual activity. Go over bank statements and watch for suspicious withdrawals and deposits. Watch for new contacts with strangers, unusual messages and prepaid cell phones.
If you notice suspicious activity, immediately contact your bank or financial institution, as well as your local police department.
Police say it's tough to prosecute these crimes because the criminals are hard to trace and are usually out of their jurisdiction, but they work with federal authorities to fight it.
Brad Simpson wrote a blog about his experience and plans to start speaking to public groups to share how to fight this scam if your parent falls prey. You can contact him through his blog. You'll find his blog and other helpful resources at the links below.