This is an archived article and the information in the article may be outdated. Please look at the time stamp on the story to see when it was last updated.
KANSAS CITY, Kan. — Relatives of a 7-year-old boy who suffered horrific abuse before being killed by his stepmother and father and fed to pigs have filed a lawsuit alleging social service workers in Kansas and Missouri knew the boy was being tortured and could have prevented his death.
The maternal grandmother, biological mother and oldest sister of Adrian Jones claim in a lawsuit filed this week that social workers didn't permanently remove the boy from his home despite documenting repeated calls and reports of abuse over several years. The lawsuit seeks $25 million in punitive damages.
Police found the remains of 7-year-old Adrian Jones or A.J. on Wednesday, Nov. 25,  2015, the day before Thanksgiving. They had been called to the home after Heather Jones reported her husband, Michael Jones attacked and fired a gun at her. Heather told detectives Michael killed his son and disposed of his body in a livestock pen. The boy went missing towards the end of September 2015. Prior to this, no one ever reported his disappearance.
The lawsuit, filed in both Jackson County, Missouri, and Wyandotte County, Kansas, said the boy's death was "an entirely avoidable child-homicide." It claims social workers "meticulously investigated and carefully documented the abuse" and generated stacks of reports chronicling the abuse.
"But their idea of intervention was limited, almost exclusively, to having A.J.'s father and stepmother sign a piece of paper agreeing to stop torturing the child — the legal equivalent of a 'pinky swear,'" the lawsuit says. "As it turned out, that signed paper might as well have been A.J.'s death warrant."
During an interview with Fox 4 just a few weeks after Adrian's remains were found, Heather Jones said her husband was a violent man and said she was afraid to leave him. They had been married for nine years.
"He passed away in his sleep, but it was from injuries that he had sustained from getting beaten," Heather told Fox 4 during that December 2015 interview.
Heather also said then that she was out-of-town at the time of the child`s gruesome murder, but later saw Michael committing the crime on surveillance video. The couple`s home has several security cameras.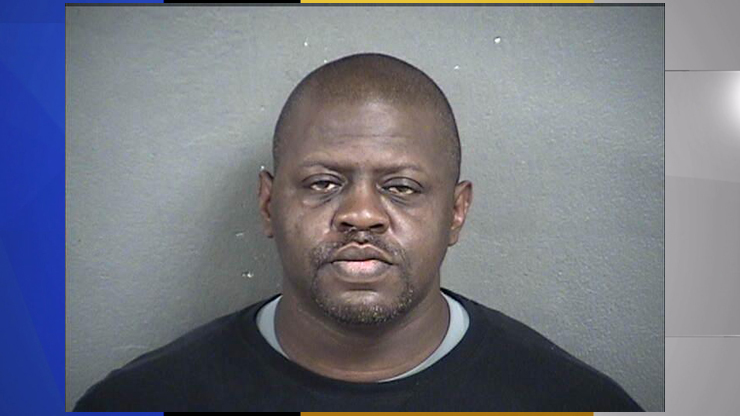 In November 2016, Heather was sentenced to life in prison, a hard 25 years, meaning she has to serve 25 years before being eligible for parole. She also faces an additional 68 months for other charges. She accepted a plea agreement in October of 2016, admitting to the murder of her stepson Adrian, whom they called A.J. Prosecutors also said she admitted to denying the boy food, chaining him up and tasering him.
Adrian's father, Michael, was sentenced to life in prison in May for killing his son.
Named in the lawsuit are the state of Kansas, the Department of Children and Families and its director, Phyllis Gilmore. Named in Missouri are 10 employees of the Department of Social Services, as well as the Family Guidance Center of St. Joseph, a Kansas City residential children's home and employees of both organizations.
The lawsuit says the child service agencies "could have stepped in and rescued A.J. at any point during the child's lengthy, unimaginable ordeal — that was their job, after all. But instead of intervening, they chose to act like disinterested bystanders."
Records from Missouri detail several visits to the family and show Adrian told a social worker and police officer that he was being abused. And 2,000 pages of documents released earlier by Kansas detailed contacts with the family going back to 2011. The lawsuit also indicates the boy was sent to therapists and other mental health institutions but was always returned to his father and stepmother.
Rebecca Woelfel, a spokeswoman for the Missouri Department of Social Services, said the agency doesn't comment on pending litigation.
Spokeswoman Theresa Freed said the Kansas DCF hadn't been served with the lawsuit and referred to comments Gilmore made earlier this year. Gilmore said tracking the family was difficult because they moved frequently between the two states but she insisted the agency shared information with its Missouri counterparts and "thoroughly investigated" each reported incident of abuse.