This is an archived article and the information in the article may be outdated. Please look at the time stamp on the story to see when it was last updated.
KANSAS CITY, Mo. -- It was a horrible site to see but relatives of a man who died in a car crash wanted to see the place where his life ended.
"I just wanted to see where it happen," Brian House, brother, said.
He was speaking about the ditch where his 21-year-old brother Jeremy House and Jeremy's girlfriend, Camille Barksdale were in a horrible, single car crash.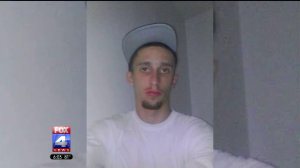 House died. His girlfriend of two years was seriously hurt and is now in the hospital.
"He loved her a lot," Chantell Giltner, relative, said. "I just can't really believe it. It hasn't honestly hit me all the way yet. He was a really good brother, I knew that."
Independence police say around 1:30 Wednesday morning House refused to stop after he allegedly committed a traffic violation near 35th Terrace and Pittman Road. Police said House took off at a high rate of speed and led officers on a brief chase.
"During the pursuit, Independence lost sight of the vehicle," Kansas City Police Captain Chris Sicoli said.
Investigators say within minutes police saw that House, who was driving his girlfriend's Dodge vehicle, slid off the road, overturned in a ditch before the vehicle caught fire blocks away in Kansas City. Video crews from the popular television show "Cops" were traveling with Independence police just moments before the deadly crash.
"You're gonna be missed Jeremy," Brain House said. "We love you."