This is an archived article and the information in the article may be outdated. Please look at the time stamp on the story to see when it was last updated.
KANSAS CITY, Kan. — After a suspect's guilty plea to a lesser charge, the family of a slain KCK police captain says they feel betrayed by the system.
Jamaal Lewis was once charged with capital murder in the killing of KCK Police Capt. Dave Melton. On Thursday, he pleaded guilty to first-degree felony murder, a lesser charge that comes with a lesser sentence.
FOX4 first reported Thursday night about the paperwork filed in Wyandotte County court outlining Lewis' guilty plea and speculation that it's the result of a deal made by Wyandotte County District Attorney Mark Dupree.
It's a deal Melton's family said they would never have agreed to.
"I was taken by surprise with the whole thing," said Zeta Bates, who was engaged to Melton when he was killed.
Lewis was charged with capital murder in July 2016. Three weeks ago, District Attorney Dupree added a lesser charge of felony murder to Lewis's list of charges, and it was unopposed by the defense team.
Lewis pleaded guilty to that lesser charge Thursday and Dupree didn't object.
Bates said Dupree gave the Melton family limited information about the amended charge.
"So we had a meeting a couple of days before they filed amended charges, and he explained to us that they were adding that in case they had trouble with the jury in premeditation," she said.
James Spies is a criminal defense attorney who has also worked as a prosecutor. He's not involved in the Lewis case and has not seen the evidence. Spies explains that capital murder requires proving premeditation beyond a reasonable doubt.
In Kansas, there's no specific time to form premeditation, but it requires more than the instantaneous, intentional act of taking another's life.
Lewis's petition to plead guilty outlines the murder of Melton.
During the manhunt after a drive by shooting, Lewis describes seeing a white car that looked like a police car while running away. He knew there was someone in the car and thought it was a police officer. He then describes grabbing the gun out of his waistband and shooting.
"There has to be some point in time where it is thought over. But if a person is walking down the street and they conclude that is a police officer and they feel they are in jeopardy of being arrested and they feel the solution to that problem is to kill the police officer so they are not arrested, I would submit that is premeditation," Spies said.
"It was never explained to us that he could plead guilty at any time to that alternative charge," Bates said. "Had it been explained to us, we would have fought that the entire way."
As the case was first charged, if the jury didn't find premeditation for capital murder, they could have convicted Lewis to intentional second-degree murder, which carries a sentence of 10 to 15 years.
With what they know about the evidence, that was a risk the Melton family was willing to take — but they were never consulted by Dupree.
"This is not over for us," Bates said. "If he got convicted of capital murder and life without parole, that part of it would be over. If he got convicted of second-degree murder and had a hard sentence and been released, that part would be over. This part, we have to open that wound very time we have to go in front and beg them not to let him out."
That begging will begin 25 years from now when Lewis comes up for parole.
FOX4 News has reached out to Dupree several times with no response. We did reach Lewis's defense lawyer, Jeff Dazey, who said he's subject to a gag order that prevents him from speaking about the case.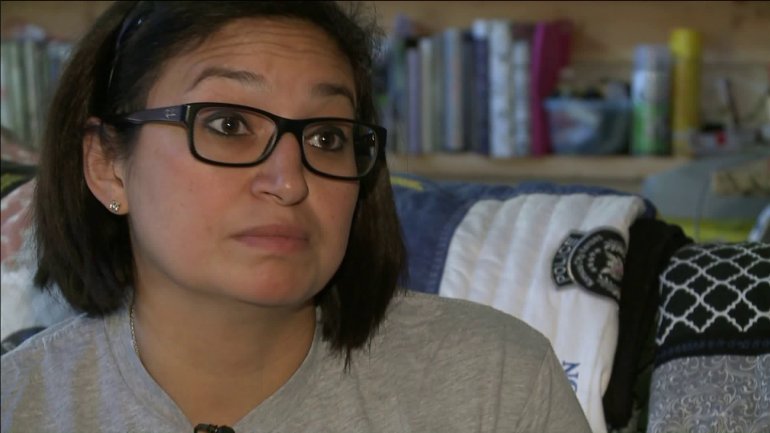 The Melton family is also concerned that their victim's rights were violated in this case.
After the hearing, the Meltons' surprise turned to frustration aimed at Dupree because they weren't told the plea was a possibility.
Bates said the district attorney began to belittle the Melton family.
"Told us that he was tired of us badmouthing him in the community, spitting on his reputation and that he didn't owe us anything," Bates said. "That he was trying to seek justice for Dave and that we as the family were disrespectful to him, so he didn't owe us anything."
FOX4's Shannon O'Brien asked Bates; What if Dupree is really just trying to seek justice for Dave and thought he had a better chance of putting Lewis away for as long as possible by adding the first-degree felony murder charge instead of relying on capital murder?
Bates replied, "If you think you have a strong case of capital murder, if you think you can prove it, if you have the evidence, why not go to trial?"
That exchange and others has brought up the question about whether the family's' constitutional victim's rights were violated.
In Kansas victims of crime are assured fair and compassionate treatment and information — that the Melton family said they didn't get. In a statement issued Thursday, Dupree denies violating the family's rights.
None of the attorneys involved in this case can talk because of a gag order imposed on them. That will be lifted after sentencing on Nov. 30.