This is an archived article and the information in the article may be outdated. Please look at the time stamp on the story to see when it was last updated.
KANSAS CITY, Mo. — It's been months since a riot broke out at Crossroads Correctional Facility, but inmates are still on lockdown.
Now, family members are coming together to organize a class action suit against the prison.
"We've got to stay a pushing force to let them know we're going to be a thorn in your side until you do something different for the men that are at Crossroads Correctional Facility," said Latara Smith, the director of KC Freedom Project.
She stood in front of a room full of people who have a loved one behinds the walls of CCF. A facility that even Missouri State Rep. Brandon Ellington can't get inside.
"People will say it's a staffing issue, people will say it's a riot issue – it's a human rights issue," said lawyer Henry C. Service, with the Service Law Offices of Kansas City.
Back on May 12, a riot broke out, causing the facility to be locked down. More than 200 inmates were involved and allegedly damaged millions of dollars of property in the process. It was all over concerns about quality of life and staffing of the prison.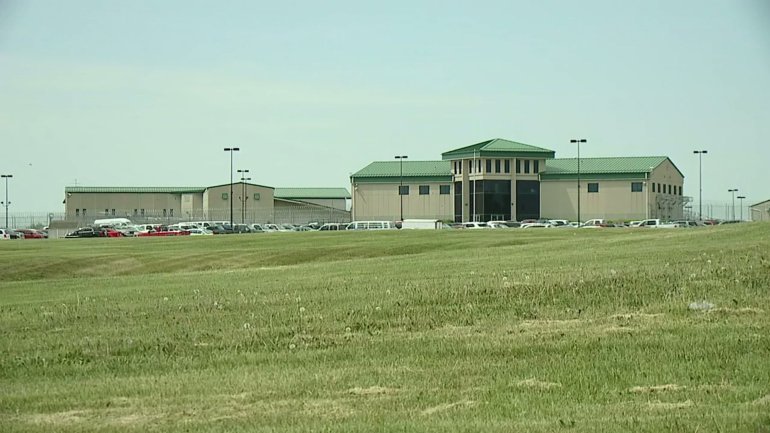 "They've gone without hot meals since May 13th when the riot happened, so it's not right," Smith said. "It's just not right."
Not just hot meals, but only a few hours outside their cells each week and no visitation with family. Now, families are coming together to form a class action lawsuit.
"They have a deliberate indifference to this, and it's absolutely unacceptable, and not only is it unacceptable – it's unlawful," said Arimeta DuPree, with the Service Law Offices of Kansas City.
Both lawyers say the prisoner's civil rights are being violated and are receiving cruel and unusual punishment.
"We understand that when you commit a crime, you pay for that crime, and prison is not a pleasant place. But when the prison officials deliberately have an indifference of the serious risk of harm that they are subjecting the inmates to — that's when their actions become unlawful, and that's when their civil rights have been violated," DuPree said.
"Fight for your loved ones. I don't care what you have to go through. fFight for your loved ones because if you don't speak up and be a voice for your loved one — no one will," Smith said. "That's the only way that they're going to hear us, is if we can all come together and fight for our loved ones."
Currently around 40 individuals are enrolled in the suit. The lawyers say they expect this number to rise and could be in the hundreds.
FOX4 reached out to The Department of Corrections for comment, but did not hear back at the time of this article.