This is an archived article and the information in the article may be outdated. Please look at the time stamp on the story to see when it was last updated.
LEAVENWORTH, Kan. — Police say a man broke into a 74-year-old woman's home early Saturday, and the woman grabbed a gun she just bought the week before and fired.
Leavenworth County Attorney Todd Thompson said the whole situation is tragic. Ralph Byrd, 41, died from a gunshot to the head, and the woman who shot him suffered a heart attack from the stress of the incident. She's since been released from the hospital and is at home recovering.
On Thursday, Leavenworth County Attorney Todd Thompson said the woman won't be charged.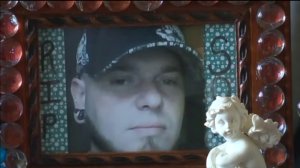 "From our understanding, she wouldn't know whether he's armed or unarmed and within the statute that allows her to be able to defend herself and defend her home," Thompson said.
Byrd's brother said he and his family understand.
"She protected herself, and our family is not mad at her," Elvis Byrd said. "Our hearts go out to her because she did what any one of us would have done."
Elvis Bird said the big brother he used to look up to began going down a dangerous path after a family friend and father figure died and his wife left him. That's when the demons took over.
"Real kind-hearted. I mean, he would do anything for just about anybody," Elvis Byrd said. "But drugs consumed him. They controlled him. They took him over, and that is all he cared about. He would do anything he had to do to get high."
The elder Byrd brother supported his habit by robbing and burglarizing people, for which he was prosecuted several times. He also got away with it a lot — until breaking into the home of a 74-year-old woman. She began sleeping with a gun after previous burglary attempts.
Police said while making his way up the stairs of her home, Byrd was shot and killed.
In 2017, there were 455 burglaries in Leavenworth County, and police Chief Patrick Kitchens said the city is on track to meet or exceed that in 2018.
"Whenever we have been able to solve them, it seems as if a substance abuse problem is relevant to their criminal behavior," Kitchens said.
He added that in the past 10 years, Leavenworth has been overrun with methamphetamine and heroine use.
Elvis Byrd knows that from experience. He's a recovering drug addict, clean for four months. He said there's not adequate treatment for addicts who go to jail, get out and then continue using.
"It is a vicious cycle, and it is destroying this town, and it is destroying a lot of lives," he said.
Add the life of his big brother to the list of tragic deaths due to drugs.
"I still love him. He was my older brother. I am going to miss him a lot," Elvis Byrd said.