This is an archived article and the information in the article may be outdated. Please look at the time stamp on the story to see when it was last updated.
KANSAS CITY, Kan. — The family of a KCK police officer murdered in the line of duty has filed an ethics complaint against the Wyandotte County district attorney.
Jamaal Lewis was originally charged with capital murder in the death of KCK police Capt. Dave Melton. Then, felony murder was added to his charges about three weeks ago, which he pleaded guilty to last week. That lesser charge comes with a lesser sentence.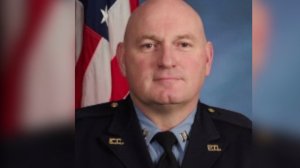 That angered Melton's family who said they were caught off guard.
The ethics complaint against Mark Dupree is one of several the Melton family filed against the Wyandotte County district attorney. Melton's family also filed complaints with the Kansas Attorney General's Office of Victim's Services.
According to the Kansas Bill of Rights, for victims of crimes, "information should be made available to victims about their participation in criminal proceedings and the scheduling progress and ultimate disposition of the proceedings."
The Melton family argues, according to the bill, their rights were violated because they weren't made aware that Lewis could plead guilty to a lesser charge at any time.
After Lewis entered his plea, the Melton family met with Dupree and said he had an outburst and told them he didn't owe them anything.
The family said that's why they decided to file the ethics complaints.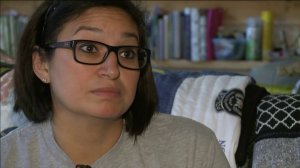 Last Friday, after the plea and before the complaints were filed, FOX4 talked to Zeta Bates, Melton's fiance, who was pregnant with their daughter when he was murdered.
"There is no reason — no matter how frustrated he was. No matter how upset we were, there was no reason for that," Bates said. "He is an elected official. He chose to work in a position where there`s going to be outcomes people are not happy with. We were frustrated, rightfully so, and we were expressing that frustration and he re-victimized us."
The office of the Disciplinary Administrator couldn't confirm or deny an ethics complaint has been filed unless or until a three-lawyer review panel finds probable cause for a complaint.
The Wyandotte County District Attorney's Office did not respond to FOX4's request for comment about the complaints.