This is an archived article and the information in the article may be outdated. Please look at the time stamp on the story to see when it was last updated.
OVERLAND PARK, Kan. — As the families of the two Wyandotte County deputies shot Friday in KCK mourn the loss of one and pray for the second, an Overland Park family is grieving along with them.
Antoine Fielder is a name the family of 22-year-old Kelsey Ewonus has heard way too many times for way too long. The first time was in 2015 when Fielder was charged with murdering their daughter.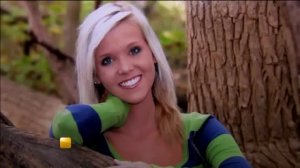 Ginger and Kent Ewonus said the justice system had an opportunity to put Fielder away years ago and avoid Friday's tragedy.
"I thought, 'Oh please, is this the never-ending story?' It needs to go away. It needs to stop. It never should have gotten this far to begin with," said Kelsey's mother, Ginger Ewonus.
Fielder was tried twice for the murder of Kelsey Ewonus, and both times the trials ended in hung juries.
"The evidence was overwhelming. I think the people in KCK are afraid they will not tell the truth, and they would rather have a scum bag like that out on the streets than they would to put someone who is obviously very evil in prison," Kelsey's dad Kent Ewonus said.
After two hung juries, the murder charges against Fielder were eventually dropped by Wyandotte County District Attorney Mark Mupree, and Fielder was set free.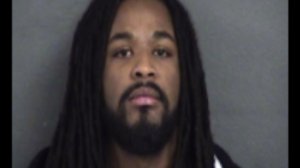 "When we met with them and they told us they were not going to do a third trial, I told Mark Dupree that I knew without any doubt in my mind that he would kill again," Kent Ewonus said. "I think Mark Dupree at that time said that they have a way, that people like him end up back in the legal system and that he, Mark Dupree, felt like yeah they would see him again."
Just two months ago, Dupree stood with Jackson County Prosecutor Jean Peters Baker to announce Fielder was yet again charged with murder — this time in the death of Rosemarie Harmon, who was shot dead in 2017.
Kent and Ginger Ewonus said Fielder isn't the only person to blame for Harmon's murder or the shooting of the two Wyandotte County deputies.
"I blame the juries and I blame the judge in the trial who would not let evidence in that would have overwhelmingly convicted him," Kent Ewonus said. "I think I am disgusted with a system that would allow such an evil individual to be out on the streets."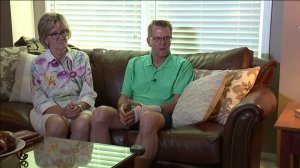 As this tragedy brings back waves of emotion for the loss of their daughter, the Ewonus family stands with the other families who have unwillingly joined their tragic club.
"I just will pray for these families who lost their loved ones today because I know how that feels and they don`t deserve it," Ginger Ewonus said.
FOX4 reached out to Dupree, but he was unavailable for comment.