This is an archived article and the information in the article may be outdated. Please look at the time stamp on the story to see when it was last updated.
KANSAS CITY, Mo. — The family of Sharath Koppu said they are relieved. The 25-year-old international student was shot dead in an attempted robbery on July 6, and turned out to be the center of an explosive Sunday in Kansas City.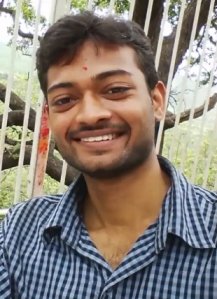 His cousin, Raghu Chowdavaram, told FOX4's Sherae Honeycutt the entire family is grateful to the entire police department for risking their lives to bring justice to Koppu's memory. Chowdavaram said the family is one step closer to closure.
"I think if he were here, he would be happy," Chowdavaram said.
On July 15, three officers were shot in pursuit of Marlin Mack, a suspect in Koppu's death. He was independently identified through eight tips to the department with surveillance video from the scene of Koppu's murder. His cousin couldn't thank those eight individuals enough.
"It means that they want to keep Kansas City safe, and keep Kansas City free of violence," Chowdavaram said. " It means a lot. I really appreciate all the tips that were given to police."
Koppu's family back in India was relieved to hear the news and believe now his killer is off the streets. His mother has been under the care of a doctor since Koppu's murder, and his father was overwhelmed.
"He is happy because what happened cannot be reversed, but what he is thinking is what happened to Sharath shouldn't happen to anyone else," Chowdavaram said.
The three officers were still recovering after the shooting, and could not comment, but president, Brad Lemon, of the Kansas City chapter of The Fraternal Order of Police says it's their job to protect people like Koppu.
"To just randomly kill a young child, just in the beginning of his life, and doesn't know who he`s going to be is incredibly sad. That`s the kind of guy that pulls a gun on a police officer and tries to kill him," Lemon said.
"We express our heartfelt gratitude to the officers for risking their lives, and at the same time, our thoughts and prayers are with them for a speedy and full recovery," Chowdavaram said.
The family said they could focus on finding peace with Koppu's death. The memory of the jovial, smiling, intelligent young man that everyone said had so much promise can live on in their memories.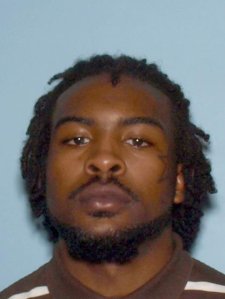 "If someone is lost and someone is being remembered wholeheartedly by so many people, it means that they are still alive in the thoughts and memories of the people,"," Chowdavaram said. "Sharath lives in the memories and thoughts of his loved ones."
The family is still waiting to hear officially from police if Marlin Mack was Koppu's killer as the investigation is still ongoing. They said they will wait patiently.
Chowdavaram said they are grateful to people and organizations across the metro, and The U.S. that helped them through this hard time, including: UMKC, The Indian Consulate out of Chicago, Congressman Emmanuel Cleaver III, Mayor Sly James, Senator Claire McCaskill, The Indian Association of Kansas City, those who donated to his Gofundme page, and friends of Sharath's in Kansas City.