This is an archived article and the information in the article may be outdated. Please look at the time stamp on the story to see when it was last updated.
INDEPENDENCE, Mo. – A family of three was rushed to the hospital after their duplex, along Winner Street, went up in flames. Now, two neighbors are being called heroes. They saved a little girl from the burning home Saturday afternoon.
"I opened my door and I heard some voices so I threw my boots on and I walked over that way and I saw they were coming out the window and smoke was coming out," said neighbor Corey Devoer. "He said his daughter was still in there and I knew I had to get her out."
Mike Turner, who had just moved in the duplex with his girlfriend and her daughter, Kai-Lynn, said he is grateful his neighbors were there to help.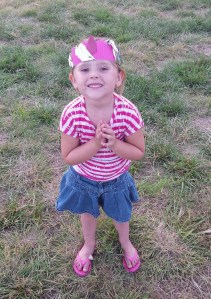 "She's not biologically mine, but that little girl means the world to me," Turner told FOX 4 on Saturday.
Turner said Kai'lynn is in the ICU in stable condition. He and his girlfriend had to jump out of a window in the back of the house.
Devoer said he took an ax to the window, hoping to break it and get the little girl out. When the ax wouldn't work another neighbor, Mike Romero, stepped in to help.
"I grabbed the bench, the rod iron bench there, and busted out the rest of the window and we were able to reach in and get the little g girl," Romero said.
Turner said his family just pulled all of their belongings out of storage and moved them into the duplex Friday night. Although his belongings are destroyed, he is just happy neighbors were there to help his family.
"He came straight for me and helped me go crazy on that window and the front door to try to get back to my kid," he said.
Fire officials said the cause of the fire has not yet been determined.
To help Kai-Lynn and her family, you can visit their GoFundMe page by CLICKING HERE.
Earlier coverage: