This is an archived article and the information in the article may be outdated. Please look at the time stamp on the story to see when it was last updated.
INDEPENDENCE, Mo. – The family of a woman killed during a road rage incident in 2016 is devastated over a jury's decision in the case.
On Wednesday, a Jackson County grand jury convicted Christopher Taylor of first-degree involuntary manslaughter and armed criminal action in connection to the October 2016 death of 22-year-old Whitney Gray.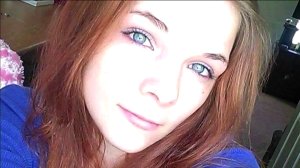 "I can't believe after everything that jury was presented with that this is the verdict that they came with," said Whitney's brother, Dylan Gray.
According to court documents, a teen inside Whitney's minivan threw a drink at Taylor's car as they were driving down Sterling Avenue. In return, Taylor shot at the minivan, hitting Whitney once in the chest and she died.
Taylor's defense argued in court that his actions were reactionary.
"He said it was reaction to contact, and when the cup hit his vehicle, he immediately pulled the trigger. But he knew and told the investigator that he did not feel threatened and that it was a cup of water," Dylan Gray said.
When Taylor was arrested, after being found in South Dakota shortly after Whitney's death, prosecutors charged him with second-degree murder.
After what Dylan said was no more than three hours, a jury decided to find Taylor guilty of first-degree involuntary manslaughter, a charge that carries a maximum sentence of 7 years in prison.
"Yeah, it wasn't premediated, but he did take the life of another human being," Dylan Gray said. "A bullet will do that. Pulling a gun out and you knowingly knew what that gun was going to do, I don't think it was involuntary at all."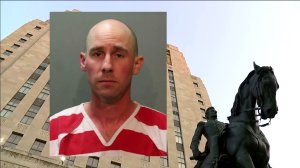 Taylor was also found guilty of armed criminal action, but Dylan Gray said prosecutors told him the sentences will most likely run concurrently.
"He might do 85 percent of 7 years, with time served on what he's already done," he said. "So he's going to do a couple years, maybe three from today's date, and that breaks our family apart."
Dylan Gray said his family doesn't believe justice was served, but he now worries how the decision will affect his sister's two boys, ages four and two, who were also in the van when the shooting happened.
"Seven years from now, those boys won't even be teenagers," he explained. "They won't even be old enough to understand what life is about, but they're going to understand that their mom's murderer -- it wasn't an accident -- is walking this earth with them."
Although the Gray family will always have a void in their hearts, they'll never forget their sister's nurturing spirit.
"We have all the strength and smarts we need, but we don't have our nurturer no more, and that's what she was put here for, to be the soft kind-hearted family member that we needed," Dylan Gray said.
Taylor will be sentenced on Aug. 24. Whitney's family plans to attend.