This is an archived article and the information in the article may be outdated. Please look at the time stamp on the story to see when it was last updated.
POWHATAN COUNTY, Va. – A Powhatan family blames human error by a groomer at Petco for their young dog's tragic death.
According to WTVR-TV, family members said Allison Marks dropped Colby, a two-year-old golden retriever, off at the Petco at Westchester Commons in Chesterfield County Friday.
Relatives said Colby had no health problems and was scheduled for a routine grooming.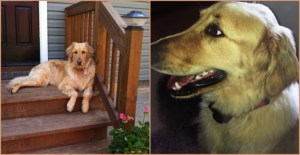 When Marks had not heard back from Petco after a couple of hours, she called the store. That's when she was told to meet the store's assistant manager at an area animal hospital.
By the time she arrived, Colby had been pronounced dead — apparently from heat stroke.
The assistant manager at Petco told the family that a groomer accidentally left Colby in one of the drying cages because the groomer left to attend a graduation party.
Melody Newman, whose mother's dog died, said the family is still in "complete shock" over what happened.
"My sister had called and she told me what had happened and I was like, 'Are you serious?'" Newman said. "Colby was a very playful puppy. He just turned two in February. He was so playful."
Petco released the following statement Sunday afternoon:
"All of us at Petco are heartbroken by Colby's passing. The health and safety of pets is always our top priority and we take full responsibility for all animals under our care. We are taking immediate action to investigate and understand the situation. Our thoughts are with Colby's family at this difficult time."