This is an archived article and the information in the article may be outdated. Please look at the time stamp on the story to see when it was last updated.
KANSAS CITY, Mo. -- A Kansas City man is in police custody Wednesday night, charged with murdering his own teenage daughter. Family believes he was high on drugs when he took the 18-year-old to a motel, sexually abusing and ultimately suffocating her.
For six months, Daizsa Bausby's family has been screaming for justice, now they are closer to achieving it, with the teen's own father in handcuffs.
"Daizsa had a lot of respect for her dad. She trusted her dad," Daizsa's aunt Gaye Martin said.
So when he called, she answered.
On March 20th Jerry Bausby called Daizsa at home, and within an hour, she was gone. The next day, Daizsa was found dead on a bed at 4 Acres Motel. Investigators say she was sodomized then suffocated. Police caught Jerry Bausby on surveillance video and the Kansas City crime lab found Daizsa's DNA on his genitals.
"That was the hardest thing to deal with, just to be in Daizsa's shoes, to see her own father take advantage of her, she was helpless," Martin said.
For months, Daizsa's aunt and the rest of her family have been wanting answers. They say they began to question Jerry after he didn't show up at Daizsa's funeral and stopped coming home.
"We began to suspect, somethings not right, you know something," she said.
Martin's heart sunk this afternoon when she got a call from the district attorney telling her Daizsa's dad has been charged with first degree murder, sodomy, incest and sexual abuse. Family says Jerry was addicted to drugs and alcohol and would turn into a different person when he was high.
"She would talk to me and say, he needs to do something about his drug problem."
Family believes Daizsa might've left with him that Sunday in March, to help him get clean. They say that's just who she was; a giver by nature and a mentor to her classmates.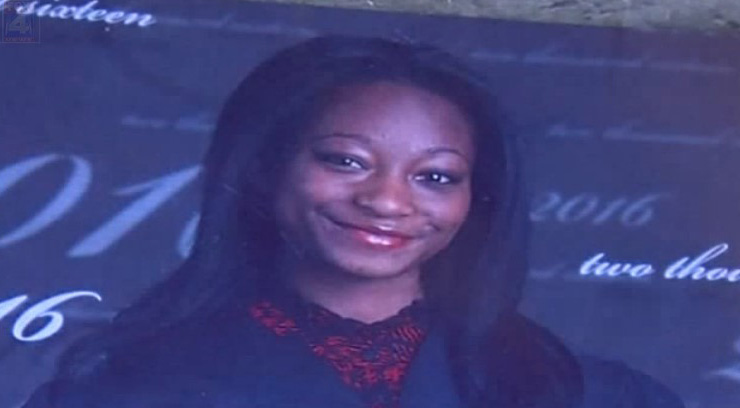 Family says the most devastating part is that she was a teen who beat all the odds, only to allegedly be murdered by her own father.
"The person that you trusted, is the one that would end your life."
Jerry Bausby is now in custody at KCPD, being held on a $750,000 cash only bond. His next court date has not yet been set.