This is an archived article and the information in the article may be outdated. Please look at the time stamp on the story to see when it was last updated.
KANSAS CITY, Kan. — After a father of four was stabbed to death in KCK, his fiancee and family are desperately hoping those responsible will be brought to justice. 
Tracy Lewis said her fiancee Robert Tichenor was her closest friend.
"He was very loving, caring, supporting. He was my backbone, my best friend," Lewis said.
She said Tichenor was a good person — and an even better father.
"He was a great dad, outgoing, fun, loved to fish, loved to play football," Lewis said.
But on Monday, a walk through their KCK neighborhood turned deadly.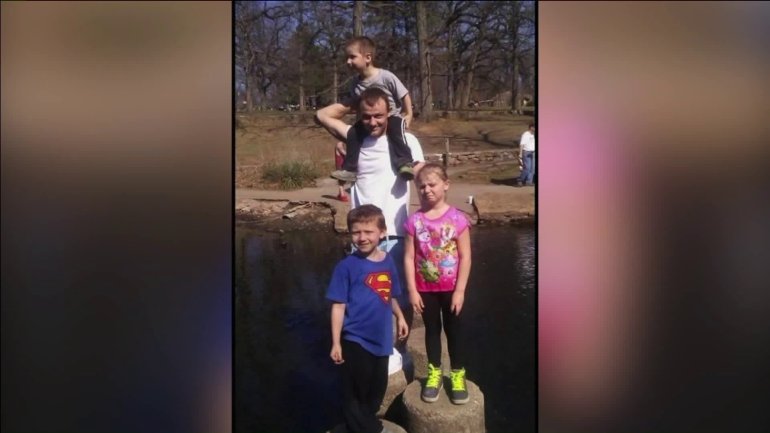 "We were all sitting around, having a good time. I went downstairs to ask him to help me find our daughter," Lewis said.
"We went down to a neighbor's house, she wasn't there. We continued to walk down. I sat down with my baby, and he kept going. He went to another neighbor's house and two males got offended by him knocking the door and just opening it, and it just went bad from there," Lewis explained.
Stabbed multiple times at an apartment complex near 22nd and Birch, Tichenor remained in the hospital for days in critical condition, then died from those injuries Wednesday.
His fiancee said the hardest part was explaining what happened to their kids, ages 10, 8, 4 years old and 5 months old.
"And it hurts because my baby won't even remember or hear his voice or know who he really was," Lewis said.
"I'm just going to continue to stay as positive as I can, continue to raise my kids. I let them know everyday that he'll always be there," she added.
Lewis said she won't rest until the people who stabbed him are arrested.
"I want justice for him, and I want him to be at peace," Lewis said.
Anyone with information about this crime should call KCK police.
The family is accepting donations to help with funeral expenses and care for the four children through Larkin and Garcia Funeral Care. To donate call 913-371-7000 or visit www.larkingarcia.com.