This is an archived article and the information in the article may be outdated. Please look at the time stamp on the story to see when it was last updated.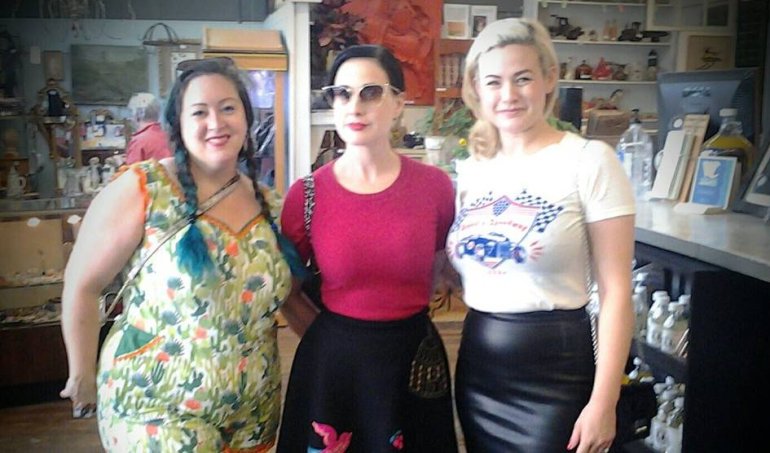 KANSAS CITY, Mo. — Workers at River Market Antiques got quite the surprise Thursday when world-famous model and burlesque dancer Dita Von Teese stopped by.
Von Teese is in Kansas City for her "The Copper Coupe" tour Thursday night at the Uptown Theater.
The store is no stranger to famous faces dropping in when they're in town, but owners said having a famous burlesque performer checking out their antiques is a first.
River Market Antiques has been in business in the Kansas City area since 1994.