This is an archived article and the information in the article may be outdated. Please look at the time stamp on the story to see when it was last updated.
OVERLAND PARK, Kan. -- On his 23rd birthday, a Johnson County man endured critical injuries in a car crash that cut his car in half and threw him from his vehicle.
"I can only pray to God now that there's nothing wrong with him," said Rick Kudlacik, who received a late-night knock at their door, informing him his son had been in a horrific crash.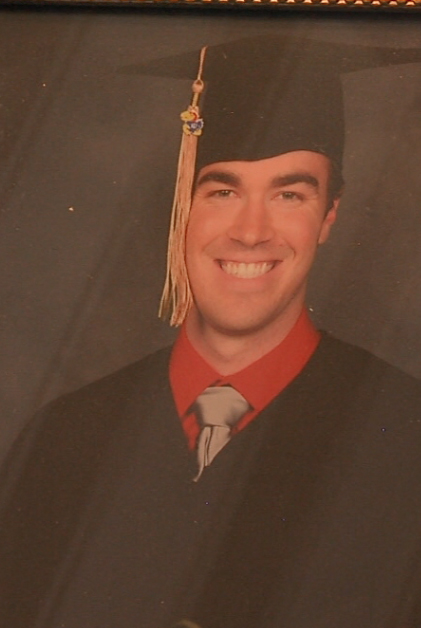 Police said on Tuesday night at about 11 p.m. another driver ran a red light and slammed into his car at 135th and Quivira. The victim, identified by his family as Jeff Kudlacik, 23, was thrown from his car and critically hurt. Police said he wasn't wearing his seatbelt and his car was so badly damaged, it broke in two.
The crash happened at the end of his 23rd birthday and as Kudlacik was driving home from work.
"I hope he doesn`t remember. I hope he wakes up and we get through this and he doesn`t remember," said his father.
Police arrested the other driver at the scene and spoke with numerous witnesses.
"Nobody can believe it. One hundred miles an hour and cutting a car in half, I don`t think I`ve ever seen that in my life," the elder Kudlacik said.
The other driver wasn't seriously hurt. Police think alcohol and excessive speed were involved in the crash.