This is an archived article and the information in the article may be outdated. Please look at the time stamp on the story to see when it was last updated.
LEBANON, Mo. -- The father of 18-month-old Lana Bailey, who was murdered along with her mother and two men in Ottawa, was allowed to leave his cell in the Leclede County jail for her funeral on Thursday, but by Friday he was back behind bars.
Shawn Bailey is serving a nine-year sentence for burglary.
"I miss my baby girl more than – there's just no words. Kaylie – I love her, and I will love her until the day I die."
Bailey said he is grief-stricken and feels powerless.
He said Kaylie's father was not happy to see him at the funeral.
"He told me he was going to kill me yesterday. [Rob: What did he say?] Kaylie's dad said he was going to shove a bag of nails down my throat."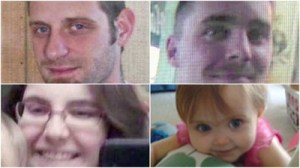 When his wife Kaylie Bailey's body was found in Ottawa, detectives wanted to know if Shawn Bailey had somehow ordered a hit from jail on his soon-to-be ex-wife and her new boyfriend, Andrew Stout. Steven White was a friend of Andrew's who lived on the farm, too.
"Why would I order a hit on my own wife and daughter?" Bailey said.
Shawn Bailey admits he wasn't always the best father or husband. He said he would forever miss his daughter and feels a great sense of loss and guilt.
"When she got her teddy bear from the Build-a-Bear workshop for her first birthday… she just, uh, she opened up that little box, and uh, and she would just giggle, giggle, giggle, giggle. The most infectious, contagious laugh you'd ever hear."
Shawn Bailey said he has never heard of Kyle Flack, the man charged with all four murders.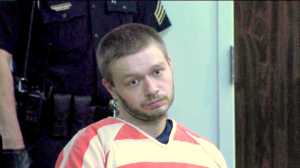 "When you go and kill a baby, you have no more humanity left inside of you. I do believe the state of Kansas is going to execute him for it. I hope so."
Bailey said it's hard to believe that in prison he's the one who has found a second chance, something he says Kaylie and Lana did not get in the outside world.
"I can use this as an excuse to be a junkie for the rest of my life or I can use it as fuel to turn my life around and help somebody else. I'm gonna choose the latter."
RELATED STORIES:
Authorities confident they found 18-month-old's body
Franklin Co. Sheriff: "Lana found, murder investigation continues"
Body believed to be 18-month-old Lana Bailey recovered
Ottawa comes together after deadly week
FOX 4 News continuing coverage of Ottawa murder case