This is an archived article and the information in the article may be outdated. Please look at the time stamp on the story to see when it was last updated.
KANSAS CITY, Mo. — The father of Thomas Orr III, the off-duty Lee's Summit police officer who was killed at Californos in Westport last summer, has filed a wrongful death lawsuit against the restaurant's owner and the man suspected of killing Orr.
According to a witnesses, an argument broke out on the Californos patio on Sunday, Aug. 20, 2017 at about 8:20 p.m.  A witness reported seeing one man striking another in the face, causing him to fall to the floor. Then a man fired into the crowd, killing Orr, who was off-duty at the time and wasn't part of the argument.  Orr, 30,  was at Californos, 4124 Pennsylvania Ave.,  to attend a party for young professionals.  A woman was also injured by a gunshot.
Police found photos on social media sites and photos from the party and identified Sean Steward, 22, as a suspect. Steward is charged with second degree murder, first degree assault and two counts of armed criminal action in the death of Orr.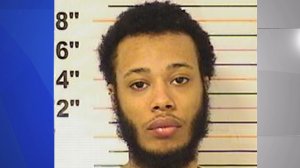 In the wrongful death lawsuit, Orr's father, Thomas Orr, Jr., of Illinois, alleges Californos 'has a history of physical assaults and other violent crimes and criminal activity.' The lawsuit specifically cites incidents at the 'Recovery Sunday event' that his son was attending.
The 'Recovery Sunday' event, according to Orr's father, targeted 'urban professionals' and featured 'bottomless mimosas', and an all-day party that lasted from 10 a.m. until 8:00 p.m.
The lawsuit alleges that Californos owner Terry Burns knew Californos and the Recovery Sunday event had a potential for danger because Californos began monitoring admission and checking for prohibited items before people were allowed in.
'By advertising the presence of a door staff to monitor admission and check for prohibited items,… Californos expressly assured Recovery Sunday attendees, it voluntarily assumed a duty to ensure the absence of weapons on the premises and to control the patrons therein,' the complaint argues.
FOX4's Melissa Stern called Californos and asked for owner Terry Burns. Instead, she was able to speak to Nick Nehema, one of the restaurant's managers.
Nehema told FOX4 that Californos stopped working with the 'Recovery Sunday' promoter who helped them host the parties every third Sunday of each month. Nehema said Burns had no comment.
Related: Witness recalls comforting Lee's Summit officer in his final moments
More:  Family of Officer Thomas Orr opens up on their devastating loss
Orr Jr.'s attorney claims in the lawsuit that in the past three years, there have been 92 violent offenses in the Westport Entertainment District, 83 aggravated assaults, seven domestic violence aggravated assaults and two homicides.
In December, in an effort to curb crime in Westport, the Kansas City Council voted 8-5 to turn over ownership of the sidewalks to Westport business owners. However, Californos isn't in the privatization zone that includes Westport Road from Broadway to Mill and on Pennsylvania from 40th to Archibald.
The new security measures will go into effect weekend nights from 11:00 p.m. until 4:00 a.m., beginning in April. Anyone coming into the heart of Westport will be carded and must go through a metal detector.  The NAACP opposes the action.
"Due to the lack of security on Defendant Californos' premises, Defendant Steward and his associates were able to physically attack a Recovery Sunday attendee, run away from the altercation, pull out firearms, fire recklessly into the crowd of bystanders, flee the premises, and enter a vehicle without being stopped," the lawsuit says.
Click here to read a pdf file of the wrongful death lawsuit.
Orr had been with the Lee's Summit Police Department since March of 2015. Prior to that he worked for the Marshall, Mo., Police Department.