This is an archived article and the information in the article may be outdated. Please look at the time stamp on the story to see when it was last updated.
KANSAS CITY, Mo. — The father of a murdered metro woman feels vindicated now that charges have been filed in his daughter's death.
Prosecutors say Jared Witthar fatally stabbed Theresa Christman last month. Her body was found in Sheffield Park. Witthar, Christman's ex-boyfriend, now faces a second-degree murder charge in the death of the mother of four.
Mark Christman, Theresa's father, is pleased with movement in the case, but doesn't believe he will find closure.
"I was 99 percent sure it was him," Christman said.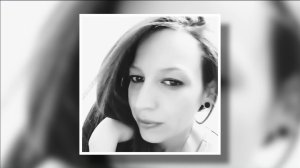 Instead, the metro dad feels vindicated.
"There's a satisfaction, a relief, just having the knowledge for sure who did it," Christman said.
Court documents lay out an abusive relationship between the couple. Witnesses told investigators she had bruises, and Witthar allegedly told others he wanted to kill her.
Her father said investigators did their best.
"I think they did an excellent job," he said. "I never had a doubt that they would. The longest period here was lab time. It's not the officers. The lab has so much to do. You've just got to wait on them."
DNA evidence from the believed murder weapon found in the park and in Christman's car possibly link her and Witthar. He could not be ruled out through testing.
Witnesses also said they saw a man described as Witthar drop off her car and walk away.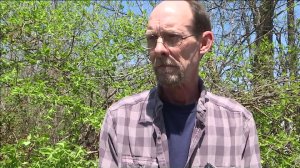 "It doesn't change the bottom line," Christman said. "At this point nothing is going to change the bottom line — that is my daughter is gone. She's dead. Nothing's going to bring her back."
With Witthar now in jail, Christman said he's ready to see him go to trial.
"I want to see the system work. That's it. Just see the system work," he said. "If the system does what it's supposed to do, what it`s designed to do, which it has so far, then I`m good. I'm happy."
Christman said the pain he feels won't fade.
"I miss you. I love you. I wish it hadn't happened. I wish things were different," Christman said.
Witthar remains in the Jackson County Jail. Prosecutors are asking for a $250,000 bond.