This is an archived article and the information in the article may be outdated. Please look at the time stamp on the story to see when it was last updated.
INDEPENDENCE, Mo. — The Federal Bureau of Investigation is investigating a bank robbery that occurred Monday morning at the US Bank, located at 110 East Highway 24 in Independence, Mo. The robbery happened around 8:10 a.m.
Authorities said the suspect drove up to the bank's drive through window, threatened a bomb and displayed a demand note.
The suspect drove away in an unknown direction with an undisclosed amount of cash.
The suspect's vehicle is described as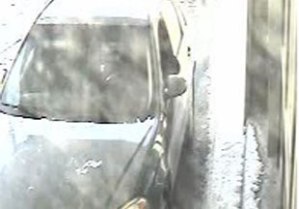 a silver/grey four-door sedan.
No other details have been released at this time.
Anyone with information is asked to call the TIPS Hotline at 816.474.TIPS.