This is an archived article and the information in the article may be outdated. Please look at the time stamp on the story to see when it was last updated.
KANSAS CITY, Mo. — A strange-acting man aboard an American Airlines flight heading into KCI caused some disruption Tuesday afternoon, as authorities tried to assess the potential danger.
According to Bridget Patton with the FBI, a man traveling between Chicago and Kansas City displayed suspicious behavior. The crew of American Airlines Flight 4412* contacted airport police before the plane landed at KCI at about noon, and upon landing, the man was taken in for questioning .
Kansas City International Airport KCI Marketing Manager Joe McBride tweeted shortly after 3:30 p.m. Tuesday that authorities had given the all clear.
The Hazardous Materials team and bomb teams were reportedly called to the scene and portions of the Terminal C were evacuated during their investigation.
"Out of an abundance of caution, KCI Airport Police evacuated portions of Terminal C to ensure the safety of the general public," said Joe McBride, KCI Marketing and Communications Manager.
Investigators questioned the man extensively and checked out his luggage. They determined the man was not in possession of anything that was threatening to the public, and they released him.
The steps taken to ensure safety resulted in long lines and some frustrated passengers, and canceled flights.
"We didn't hear anything. A lot of people were asking what was going on. Nobody knew," said Jeremy Borron, a traveler.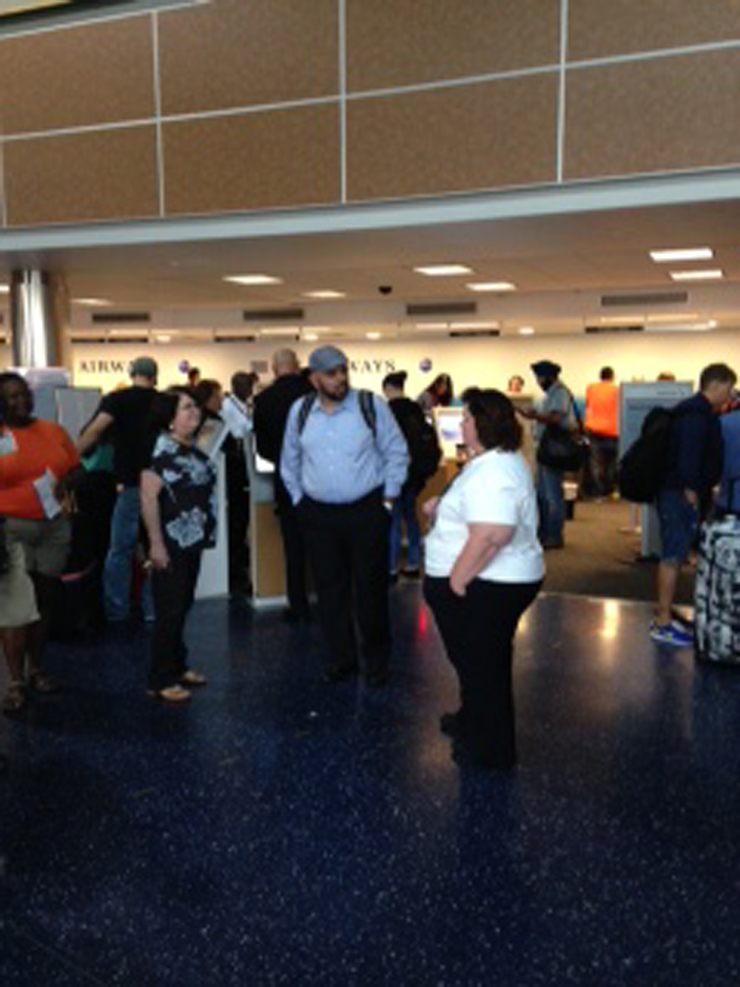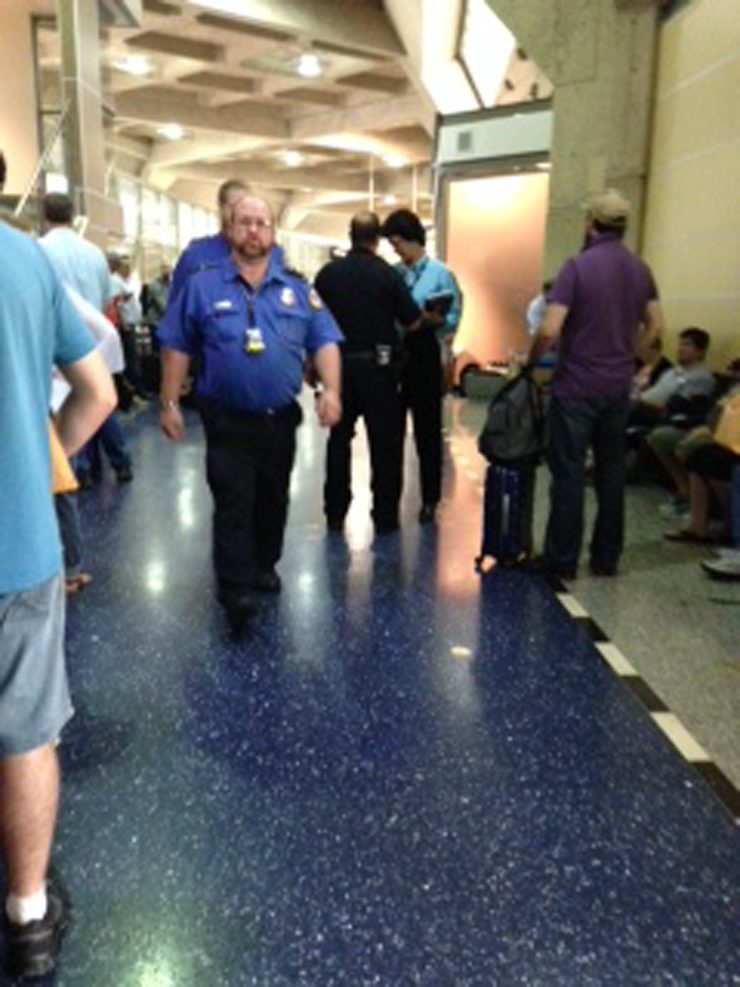 *Initially, KCI officials identified the flight as American Airlines Flight 1278. They later said that flight number was incorrect and gave the media the corrected number: AA Flight 4412.