This is an archived article and the information in the article may be outdated. Please look at the time stamp on the story to see when it was last updated.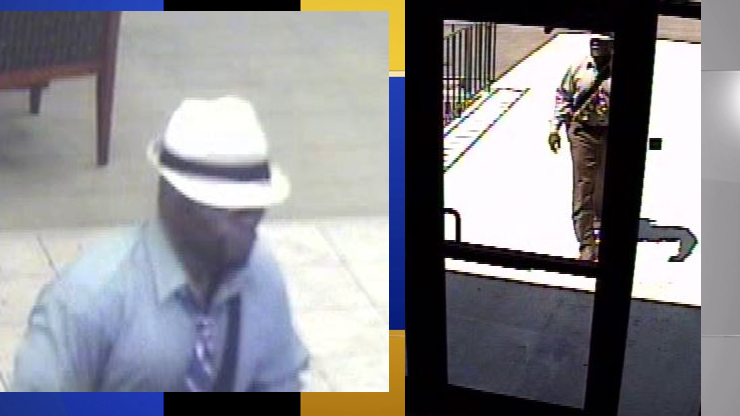 LEAWOOD, Kan. — The FBI is investigating a bank robbery that happened on Tuesday afternoon at 8840 State Line, a BMO Harris bank branch.
Authorities are looking for a lone black male who left the bank on foot, it's unknown which way he went. The robbery was reported at about 3:00 p.m.
The robber was approximately 5'10" with a muscular build and approximately 30 years old. He was wearing a long-sleeve button-up blue shirt with purple and white tie and khaki pants. He was also wearing a Fedora style hat, white with a dark colored band.
He was carrying a black messenger style bag and demanded cash from a teller and threatened that he had a gun and bomb, but no weapons were displayed.
Call your local law enforcement if you can assist authorities with arresting the bank robber.