This is an archived article and the information in the article may be outdated. Please look at the time stamp on the story to see when it was last updated.
KANSAS CITY, Mo. — The outpouring of support continues for Kansas City firefighters after two of their own died in a fire Monday night.  From hats  with a new logo to honor the Kansas City firefighters, to shirts, to fundraisers and social media posts, the city has shown firefighters and their families appreciation for the sacrifices they make and face.
Now, another gesture of appreciation is underway: A move to get as many people as possible to turn their porch lights red.
"We want to show the families that they have a whole community behind them. That they're not alone in this, and then also just to show everyone else that we appreciate what they do," said Kelsey Jantsch, whose engaged to a Kansas City, Mo., firefighter, and is trying to spread the word about the red porch lights.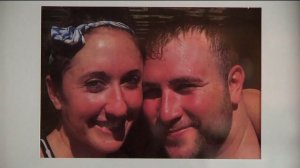 The night of the fire, Jantsch and her fiancé rushed to the  hospital to be with the other firefighters.
"We went down to Truman to be with the rest of the firefighters and it was pretty amazing to see everyone just coming together and supporting one another," said Jantsch.
She says the red porch light is her way of making sure Leggio's and Mesh's lives are not forgotten, to honor their sacrifice saving the lives of those trapped inside.
"I want them to think about what these guys do everyday. I them to support them, and I also would like them to think about the families. We kind of wanted to spread awareness about hopefully getting more contributed to these families," Jantsch said.
FOX 4's Mary Pulley asked Jantsch if the tragedy has made her worry more about her fiancé's safety. She answered that it's all still sinking in.
"I don't think I thought about it until this happened, and honestly I think we're just trying to still not think about it. I don't think it's hit either of us really. It's amazing it's something they chose to do," Jantsch said.
Wednesday night before the Royals and Astros took to the field for Game 5 of the American League Division Series, the Kansas City Royals called for a moment of silence to honor Leggio and Mesh. They also brought their families onto the field and expressed their sorrow and appreciation. Fans gave them a standing ovation.