This is an archived article and the information in the article may be outdated. Please look at the time stamp on the story to see when it was last updated.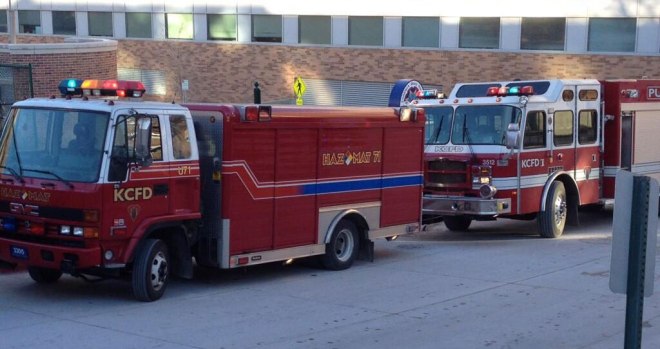 KANSAS CITY, Kan. — Firefighters responded to the University of Missouri Kansas City School of Dentistry after someone reported a strong odor around 3:15 p.m. Tuesday in the 600 block of East 25th Street in Kansas City, Mo.
FOX 4's Eric Burke was at the scene and said while there was a lot of manpower on hand, crews did not appear to be under a sense of urgency.
Some reported having scratchy throats and trouble breathing, but emergency crews found nothing that would pose a danger to citizens. Firefighters evacuated the second floor of the building and searched, but did find the cause of the odor.
No one was transported to the hospital. Crews have since cleared the area.