This is an archived article and the information in the article may be outdated. Please look at the time stamp on the story to see when it was last updated.
KANSAS CITY, Mo. -- A Syrian family arrived in Kansas City on Wednesday night, hoping to start a new life as part of a new resettlement program for refugees.
Della Lamb Community Services is involved in helping bring the family to Missouri. They will be the first family to be resettled in the US under this 'surge operation' program.
Ahmad Al-Abboud,45, his wife and five children fled Syria three years. They've been living in Jordan, but left Jordan on Wednesday, headed for Kansas City. Before boarding the plane, al-Abboud said that "America is the country of freedom and democracy ... We are looking forward to have a good life there."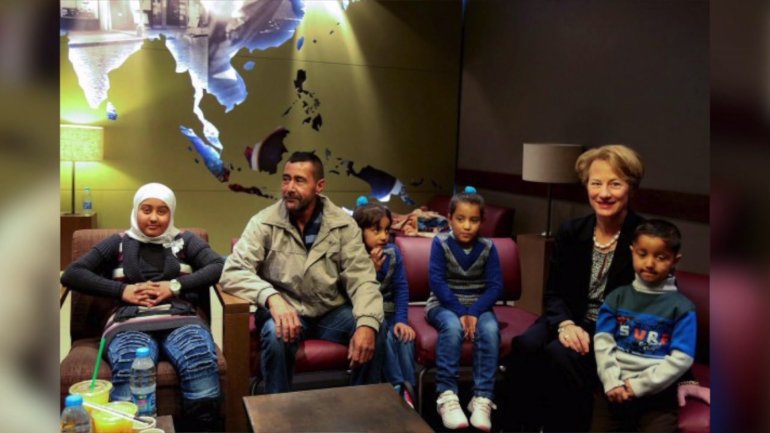 Al-Abboud says his family is thankful to build a better life. He says he hopes to learn English quickly and find a good job to support his family.
The resettlement process can take up to two years, but with this program, it will only take about three months.
Since October, 1,000 Syrian refugees have moved to the U.S. from Jordan. President Barack Obama has set a target of resettling 10,000 Syrian refugees by Sept. 30.  In February, a temporary "surge" center was built in the Jordanian capital, Amman, to speed up the resettlement process and help meet a target set by President Barack Obama to resettle some 10,000 Syrians to the United States by Sep. 30. Every day, some 600 Syrians are interviewed in the center.
Jordan hosts around 635,000 Syrians registered with the U.N. Refugee Agency after fleeing Syria's civil war.