This is an archived article and the information in the article may be outdated. Please look at the time stamp on the story to see when it was last updated.
KANSAS CITY, Mo. -- Five metro 7-Eleven stores were robbed early Wednesday.
A Kansas City, Mo., police dispatcher told FOX4 that three of the stores were in Kansas City, Mo. The first robbery was at 1:52 a.m. at the 89th and Wornall location. The second was at 2:16 a.m. at the 111th and Grandview Road location.
Kansas City police said the suspects, both black men,  were both wearing gray sweatshirts. One had a red towel covering his face during the first robbery. During the second robbery both suspects had red towels wrapped around their face while also wearing bright white tennis shoes.
The third robbery happened at 4 a.m. at the Independence and Benton 7-Eleven.
Police said the suspects in the third robbery were two black men. One was wearing a gray hoodie with a white T-shirt over his face. The second was wearing a black hoodie pulled tight over his face. The second suspect was also carrying a backpack.
The suspects in all three Kansas City, Mo., robberies were armed.
An Independence, Mo., police dispatcher said two 7-Eleven stores in their area were also robbed. Those included a 1 a.m. robbery at 23rd and Harris and a 2:30 a.m. robbery at 40-Highway and Crysler.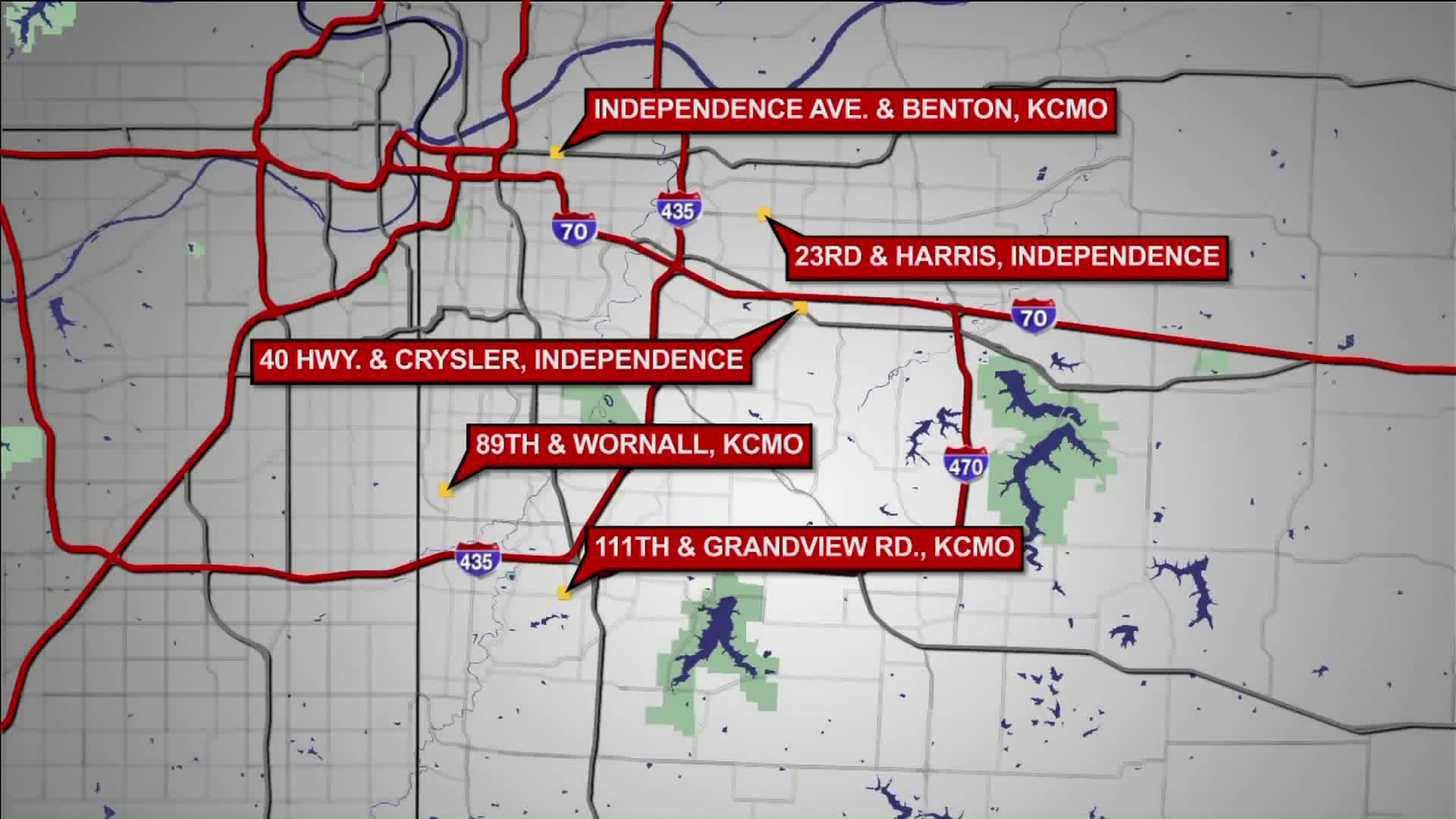 No one was injured in any of the robberies.
Police have not yet released a suspect description or said whether the robberies are connected.