This is an archived article and the information in the article may be outdated. Please look at the time stamp on the story to see when it was last updated.
OLATHE, Kan. — Already facing five charges related to sexual assault of children, Johnson County prosecutors brought more charges against a former Kansas City charter school teacher. Randall K. Carter II, 42, is facing three new allegations, including rape of a child less than 14 years old, aggravated indecent liberties and criminal sodomy with a teenager.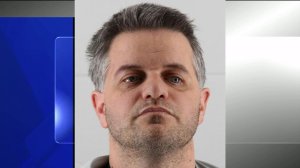 Carter used to teach at Lee A. Tolbert Academy, Pathway Academy and University Academy, schools where FOX4's Shannon O'Brien reported he allegedly met his victims.
The newer charges were filed on November 30, he was originally arrested in May on similar charges that include rape of a child less than 14 years old, two counts of aggravated indecent liberties and two counts of aggravated criminal sodomy.
Court documents show he's accused of harming three separate victims. A metro dad described him to FOX4 as a "sheep in wolf's clothing" whom they trusted. He said Carter would invite children to his Overland Park home for Saturday night sleepovers and then take the kids to church in the morning. While his daughter slept, the victim's father said Carter would sneak into her room and sexually assault her.
"When these crimes started, she was only 10. We have to remember that," the girl's father said. "She was a 10-year-old little girl, and this man was a teacher, a coach, a minister. She trusted him. We trusted him as a family."
"The sad part about pedophiles is they are great manipulators. They know what to say and how to say it, and that becomes very easily manipulating to young children, and that is the sick, sad part about all of this."
After his arrest in May, Carter posted bail in mid-June, he has a jury trial scheduled to begin in that case next February. Police arrested him again on November 30 for his new case and he's held on a $500,000 bond. A judge denied his motion for a bond reduction on Wednesday, he's due back in court on Thursday.