This is an archived article and the information in the article may be outdated. Please look at the time stamp on the story to see when it was last updated.
KANSAS CITY, Kan. — A former employee of Force One Security is voicing concerns the company is putting people in danger.
"I would say protect yourself," said Ashley Tedford, who worked for Force One Security for almost a year and left last summer. "Any company you go to work for, stand up for yourself and make sure you are getting the proper training because you can end up just like the two officers who are facing prison charges today."
The two officers Tedford is referring to are former Force One employees who are now charged with murder for a shooting outside of the Yum Yum Bar & Grill at 24th and Hardesty in June.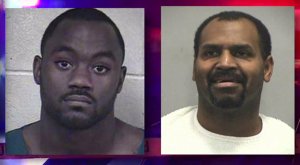 Prosecutors say while working security at the bar, Markell Pinkins and Christopher Jones allegedly shot and killed 45-year-old Kevin Thomas, who was sitting in his car near the bar.
Tedford said she did not know or work with Pinkins or Jones, but their story haunts her.
"A lot of them aren't licensed to carry," Tedford said of Force One security guards.
In fact, court documents say Jones, who allegedly shot Thomas three times "was scared to admit he had fired his weapon because he is not licensed to carry a firearm in a security capacity in Missouri."
A third Force One security guard, Leon Doniphan, was also charged in the shooting for helping Jones hide his gun.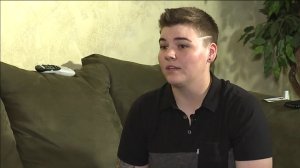 "Most of them, if they don't have previous security experience, wouldn't even know the jurisdiction is, where they can arrest, where they can't arrest," Tedford said. "And under pressure like that, people react, and I could have very well been in the same position, and that is kind of why I wanted to speak out."
Tedford said she received faulty equipment, a bullet-proof vest that was way too big and drove around in a security car that had expired plates. Her biggest complaint is that she believes security officers are put at risk because of a lack of training.
"They showed us the clients, they introduced us to the clients and told us what doors to check, what to do," Tedford said. "Other than that, as far as tactical training, knowing your laws, what you can and can't do to protect yourself — that never happened."
FOX4's Shannon O'Brien went to the address listed on the Force One Security website, looking for owner Lamont Semien to get his side of the story. Although Force One Security is still listed on the building directory, that space is now a hair salon. The woman working there said she had been in that space for about two weeks.
A woman answered the phone at the phone number listed on the Force One Security website and took a detailed message for Semien. She would not give FOX4 the new business address for Force One Security.
A second call was made and an email sent to try and reach Semien. So far, FOX4 has not heard back.