This is an archived article and the information in the article may be outdated. Please look at the time stamp on the story to see when it was last updated.
KANSAS CITY, Mo. — The woman who welcomed former FBI directorJames Comey to the stage Friday night in Kansas City surely knew his book tour started with a hiccup.
"Kansas City is cordial," said Rainy Day Books founder Vivien Jennings. "We're all Americans here."
Her attempt to discourage any would-be hecklers proved unnecessary. Comey's final stop on the tour promoting "A Higher Loyalty: Truth, Lies, and Leadership" was cheery, funny and thoughtful.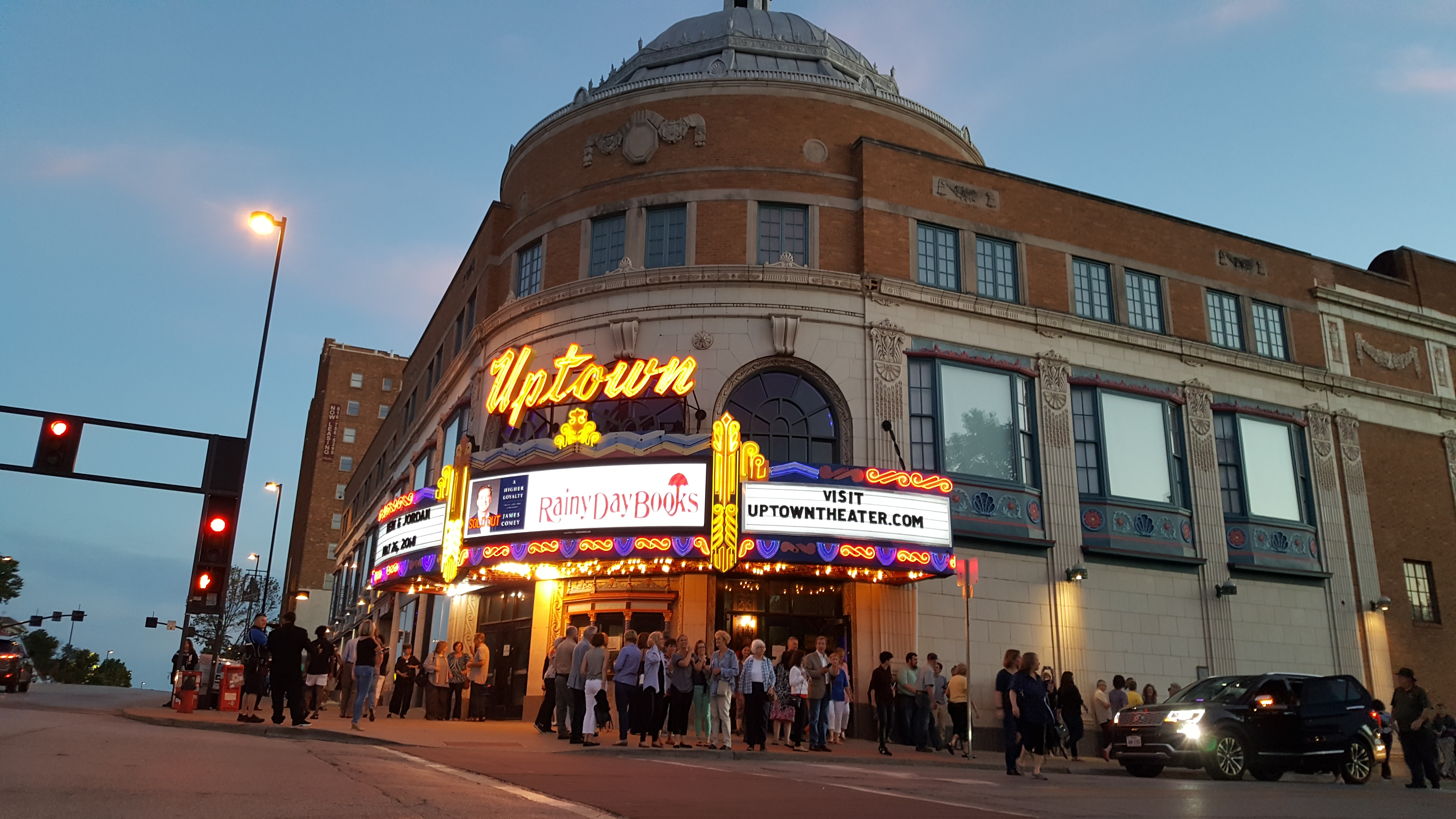 The president's second favorite line of attack against the former FBI director is that he's a "grandstander." Launching a 10-city book tour didn't help him shake that label. But he told the sold-out crowd at Uptown Theater he never wanted to be an author.
"I was never gonna write a book. Then I got fired," Comey said.
That was the first of many laugh lines. I can't blame Comey for working the crowd because the crowd gave him a lot to work with. The 1,700 in attendance welcomed him with a standing ovation. They broke into applause every chance they got, clapping for things like the FBI's low employee turnover or the mention of Robert Mueller.
The beer for sale might have helped. Even when you factor out the alcohol, there was an noticeable energy in the room. The audience was eager for insight and inspiration. Comey brought both.
Comey ignored the podium on stage, choosing instead to stand front and center with a handheld microphone. He recounted the day he was fired, then shared two stories from the book.
Comey said his book isn't a memoir (although it's packed with personal stories) and it isn't a "leadership book" (although it does describe what separates good and bad leaders). He said it's somewhere in between.
After 30 minutes, Comey wrapped-up by summarizing the book's message and his motive for writing. He's concerned Americans have grown numb to how the Trump administration treats facts.
Past presidents, he said, have been measured against the truth. George W. Bush had to explain why he really did think Iraq had weapons of mass destruction. To a lesser degree, Barack Obama had to admit that, no, the Affordable Care Act doesn't always let you keep your doctor.
But Comey said he remains optimistic as he watches the lies of the current administration. He said he looks at the Trump presidency as a wake-up call. A chance to reset how we think of the nature of truth in politics.
The Q&A session brought more laughs, more applause and a chance to speculate on national headlines. Comey called "Spygate" another attempt to undermine trust in federal law enforcement. He didn't think Robert Mueller will be fired. Comey promised he will never run for public office.
After another standing ovation, Comey left the stage and the slow shuffle to the exit began. It seemed some of Comey's optimism had rubbed off on people. Maybe they were just excited to have shared a room with a bona fide political celebrity. Maybe they were on their way to discuss truth, politics and leadership over dinner. Comey would prefer it be the latter.