This is an archived article and the information in the article may be outdated. Please look at the time stamp on the story to see when it was last updated.
SPRINGFIELD, Mo. — Former Mizzou-turned-NFL wide receiver Dorial Green-Beckham was arrested on suspicion of driving while intoxicated in Greene County early Saturday, according to a Missouri State Highway Patrol arrest report.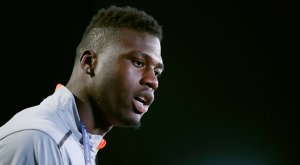 The 24-year-old was arrested just before 3 a.m. Saturday morning near Springfield. Green-Beckham was also cited for failure to display valid plates and a tinted window violation.
Green-Beckham was dismissed from the University of Missouri amid controversy stemming from multiple legal incidents, including marijuana arrests, and allegations that he forced his way into an apartment and pushed a woman down a flight of stairs.
He was drafted out of Oklahoma by the Tennessee Titans in 2015. He would eventually move to the Philadelphia Eagles in 2016.
In June, he was waived by the Eagles and currently remains a free agent.