This is an archived article and the information in the article may be outdated. Please look at the time stamp on the story to see when it was last updated.
OVERLAND PARK, Kan. — A former Overland Park police officer, Rodney Wilson, 30, has been charged in Johnson County, Kan., with making a criminal threat and the judge set his bond was set at $2,500.
Wilson was fired in July after a Dallas mother, a stranger to Wilson, complained that he made a threatening comment on Facebook about a picture of her child.
Just before midnight, she saw a comment on a picture of her daughter that had been public on her Facebook for more than two years.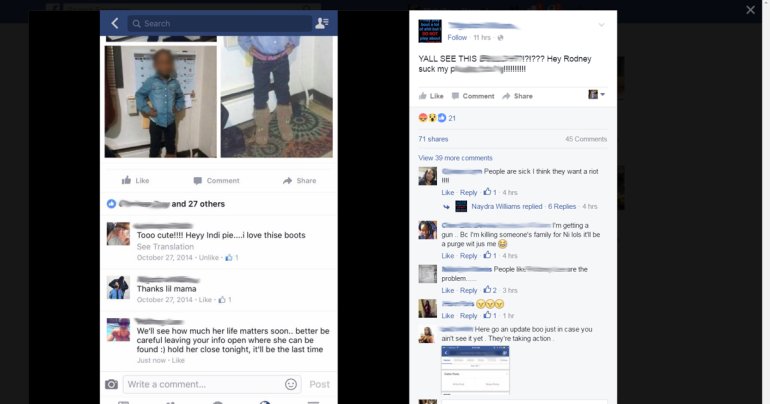 That comment was from a complete stranger listed as Rodney Lee Wilson. It said: "We'll see how much her life matters soon.. better be careful leaving your info open where she can be found. :) hold her close tonight, it'll be the last time."
A click on his page revealed the commenter was an Overland Park police officer.
"I don't know anybody from Kansas," Lanaydra Williams said on the Skype interview.
Williams says Overland Park police initially told her Wilson's account was hacked but she didn't believe it and wondered:
"Why would he go out of his way to delete it?" she asked.
She said Overland Park Police Chief Francis Donchez Jr. called her to apologize. Overland Park police wouldn't comment on the investigation details or whether anything might have prompted Rodney Lee Wilson's post, but FOX 4 did learn that Williams' profile picture was a person dressed in black holding a knife to a police officer's throat. Williams did confirm to FOX 4 that Facebook deleted her account.
The comment from Wilson came after Dallas police officers were ambushed by Micah Johnson, killing five and injuring at least nine others.
The department released this statement in July:
According to the charging document, Wilson is accused of making the threat on May 13, 2016, however, the comment on Williams' Facebook page was from July. FOX 4 has reached out to authorities for explanation, the criminal complaint lists Williams as the victim.
Wilson, who now lives in San Diego, turned himself in to Johnson County authorities on Friday and made his initial court appearance Friday afternoon.
Previous story: