This is an archived article and the information in the article may be outdated. Please look at the time stamp on the story to see when it was last updated.
OLATHE, Kan. -- A former Overland Park police officer who was fired for making a Facebook threat to a mom in Texas faces possible jail time if he violates his probation. Rodney Wilson pleaded guilty to four misdemeanor counts on Wednesday, and was sentenced to a year of probation with an underlying jail sentence of 90 days.
The Johnson County district attorney originally charged Wilson with a felony for making a criminal threat when a Dallas mother said that he made a intimidating comment on Facebook about a picture of her child.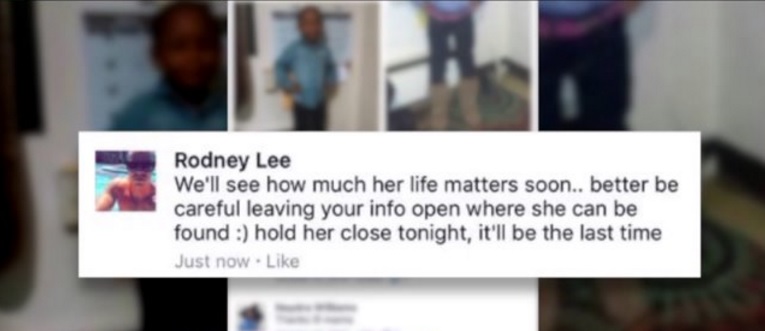 "I don't know anybody from Kansas," Lanaydra Williams told FOX 4 in an earlier Skype interview. "It's not okay. Not my child, she's all I have. India is my heart, that's not right."
Instead of being prosecuted for the felony, Wilson pleaded guilty to two misdemeanor counts of assault, obstructing the legal process and false impersonation. He was originally due in court Wednesday for a scheduling conference, but made the guilty pleas instead.
Williams said that Overland Park Police Chief Francis Donchez Jr. called her to apologize, and the department took swift action following an investigation:
The terms of Wilson's probation aren't immediately availble through online court records, but if he receives jail time, he'll be screened for work release in the custody of the Johnson County Department of Corrections.