This is an archived article and the information in the article may be outdated. Please look at the time stamp on the story to see when it was last updated.
PLATTE COUNTY, Mo. — Investigators outside of Parkville say four people have been killed in a home.
The Platte County Sheriff's Department was dispatched to the home near NW 63rd Street and N Nevada Avenue just after 9:00 p.m. on Sunday on a shooting call.  Early Monday morning, investigators confirmed the four deaths. Investigators are talking to a teenage survivor who called 911 to find out what happened.
Confirmed murder/suicide at home on NW 63rd Street where 4 adults were found dead, shot. Teenage girl was unharmed.
Police say all 4 victims were related, 2 men and 2 women. The victims names will be released soon, family notified. #fox4kc pic.twitter.com/eeDk12zEnN

— Shannon O'Brien (@ShannonOBTV) June 11, 2018
"We've got a survivor who has talked to detectives. We are starting to get a little bit of the story from her, but until we do some more investigating we are not going to make any statements about what exactly happened.  We don't believe there is any ongoing threat or anything of that nature to anyone in the neighborhood," Major Erik Holland with the Platte County Sheriff's Department said.
Platte County Sheriff Mark Owen told FOX4 that there was not an active search for suspects.  Investigators say the four victims are related, but didn't specify the relations.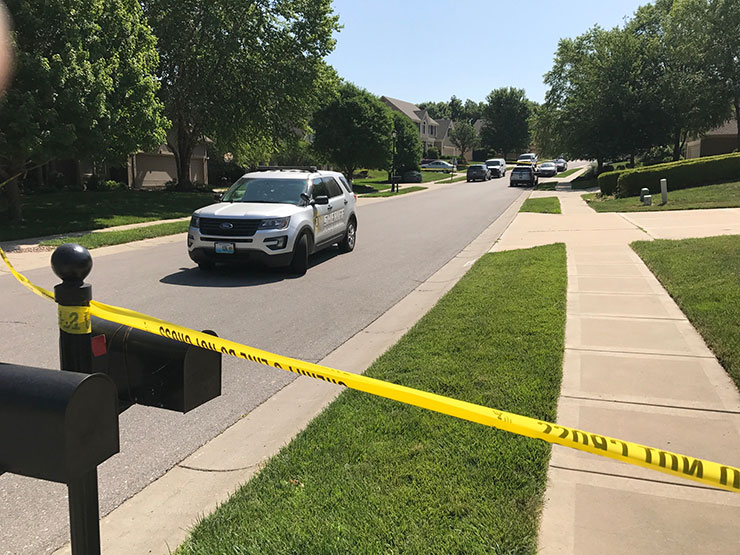 This is a developing story and will be updated.  Be notified of updates with the FOX4 app.