This is an archived article and the information in the article may be outdated. Please look at the time stamp on the story to see when it was last updated.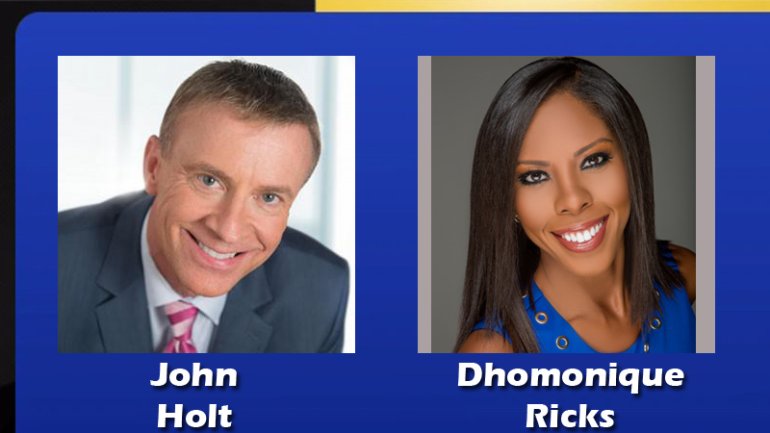 KANSAS CITY, Mo. — FOX 4 announces Dhomonique Ricks will join the news team as evening anchor.
Dhomonique holds a Bachelor's degree in Radio-TV Journalism from the University of Missouri, Columbia. She comes to FOX 4 from WEWS in Cleveland, Ohio where she was an anchor and multi-media journalist since 2014.
FOX 4 President and General Manager, Cheryl McDonald, said "Dhomonique is a perfect addition to our FOX 4 family. We are extremely pleased to find someone with such caliber and experience. We are looking forward to her involvement on-air and within the Kansas City community."
Ricks has received a Regional Murrow Award for Best Breaking News Coverage, a Regional Mark of Excellence Award for Best News Reporting, Feature, and Breaking News. While in college, she was selected for an Emma Bowen Foundation Fellowship at KMSP in Minneapolis.
Prior to her time in Cleveland, she was an anchor and reporter at WSET in Lynchburg, Virginia and at KOMU in Columbia, Missouri. She also hosted an entertainment newsmagazine show for KARE in Minneapolis, Minnesota.
Click here to read about FOX 4's Abby Eden and Loren Halifax trading places.
In 1949, WDAF-TV became the first television station to broadcast in Kansas City. With more than 59 hours of news programming every week, FOX 4 is continuing 67 years of excellence and service to the Kansas City Community. WDAF-TV FOX 4 is owned by Tribune. Tribune Media Company (NYSE: TRCO) is home to a diverse portfolio of television and digital properties driven by quality news, entertainment and sports programming. Tribune Media is comprised of Tribune Broadcasting's 42 owned or operated local television stations reaching more than 50 million households, national entertainment network WGN America, whose reach is approaching 80 million households, Tribune Studios, and a variety of digital applications and websites commanding 60 million monthly unique visitors online, including ScreenerTV.com and Covers.com. Tribune Media also includes Chicago's WGN-AM and the national multicast networks Antenna TV and THIS TV. Additionally, the Company owns and manages a significant number of real estate properties across the U.S. and holds other strategic investments in media. For more information please visit www.tribunemedia.com.