This is an archived article and the information in the article may be outdated. Please look at the time stamp on the story to see when it was last updated.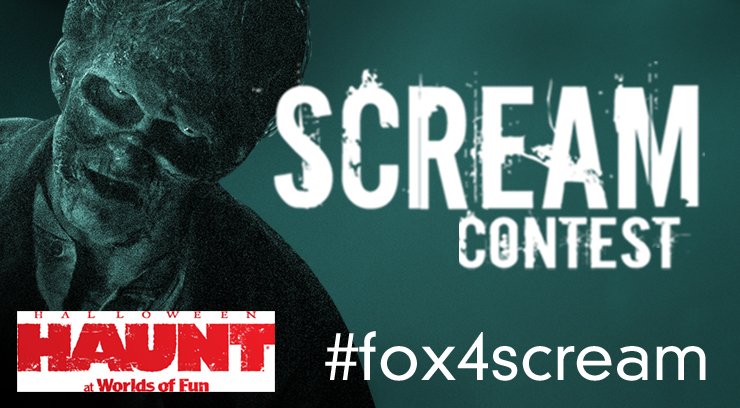 It's that time of year again!
Time to scream for FOX 4 and Worlds of Fun!
The annual Scream Contest has begun and we're looking for contestants to record their best scream and then share it through the Vine app. Make sure you use the hashtag #fox4scream.
We'll pick five random winners to win two tickets to the Halloween Haunt at Worlds of Fun. Winners will also get a Fright Lane Plus with Skeleton Key.
If you don't use or check your Twitter or Vine often for messages, please drop us a line to let us know your entry information. You don't want to miss our notification that your number was chosen as a winner!  Send us an email at fox4kc@gmail.com. Put #fox4scream in the subject line.
Must be 18 years old to enter! The Vine app registration must belong to an adult 18 or older.