This is an archived article and the information in the article may be outdated. Please look at the time stamp on the story to see when it was last updated.
KANSAS CITY, Mo. -- On Sunday FOX 4 was able to visit the inside of a cave where police say they found two young boys covered in dirt, held in a wooden crate.
When police got to the cave, the boys told them their mom had left with her "boyfriend." On Sunday FOX 4 spoke with that man. He invited us inside the cave and is describing a much different story than police.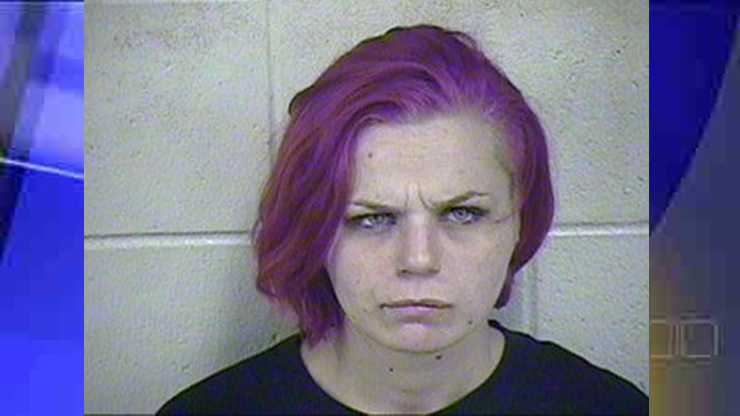 The boys' mother, 24-year-old Brittany Mugrauer, is facing two counts of child endangerment charges and a hefty cash only bond. No one can bail her out, so instead they wanted to talk to FOX 4.
"Do you think this is a place for small children?" FOX 4's Megan Brilley asked.
"No. This is the not the best place," said the man, who asked not to be identified.
But this is where two young boys lived for nearly seven hours a day. A 10 foot by eight food wooden box with tiny couches and toy cars.
"It was put together for them to enjoy," explained the man who owns Underground Diesel, a truck repair shop located inside this Kansas City cave.
He says Mugrauer came there from out of state to work for him, and because she had no babysitter, she brought her two young sons with her.
"This was a place to keep them safe, out of the shop where there's forklifts moving around," he said.
The man claims the boys had fun in the crate, and even called it their "playhouse."
"I know when I was a kid I would've loved to have something like this to play in," he said.
Police were called to Underground Diesel on reports of it being a "chop shop" but when they got inside, they found the two boys instead.
Investigators say they were covered head to toe in dirt. In surveillance video you can see them walking around barefoot as Magrauer worked.
"Is it the ideal place? It is not the most ideal place," said the owner of Underground Diesel.
The man acknowledges the boys could've been in a better environment but says Mugrauer was just trying to make an honest living and had no other choice.
"I think it's pretty unfair. I think it's a pretty bad deal," he said.
The man told us on Sunday that the children are in the state's custody. Meanwhile their mom is being held at the Jackson County jail on a $75,000 cash only bond.
Earlier coverage: