This is an archived article and the information in the article may be outdated. Please look at the time stamp on the story to see when it was last updated.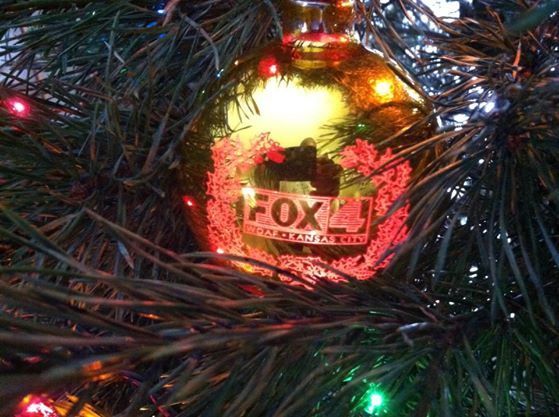 Like you, our homes are decorated with items we've collected through the years. We love getting these things out of storage and displaying them for the weeks leading up to Christmas and New Year's.
The FOX 4 News team is sharing with you pictures and the stories of our favorite decorations. We'd like to see and hear about yours too!
Enjoy the photo gallery below. (We'll add to it as each team members brings in their pictures…. so check back often!)
After you flip through our pictures, we'd like you to load your own picture of your favorite Christmas decoration.
Click here to add yours to the viewer-decoration photo gallery.
Is anyone surprised that Mark Alford claims this is his favorite Christmas decoration?

"I've had this ornament since I was 6. I've loved Dalmatians since then!" said FOX 4 9am Morning Show producer Samantha Running.

"And 4 1/2 years ago, my dream came true. Now I have a real one to look after my favorite ornament!" - Samantha Running

This is one of Loren Halifax's favorites. "The plaza lighting is one of my favorite holiday traditions, so I love my blue bulb ornament from Perfect Scents. The owner, Nancy, makes ornaments out of the used light bulbs from the plaza lighting. I hang it on the dining room chandelier instead of the tree so I can see it more often!" she says.

FOX 4's Melissa Stern lights her beautiful Menorah.