This is an archived article and the information in the article may be outdated. Please look at the time stamp on the story to see when it was last updated.
KANSAS CITY, Mo. — They promise to be there when your appliances go bad, but companies offering home warranties aren't always good.
Kristi Smith grabbed a bag of hash browns from her freezer and gave them a good squeeze.
"It's like mush," Smith said, disgusted. "Nothing is frozen."
Smith's freezer is no longer working and the main compartment of her five-year-old Whirlpool refrigerator is barely staying cold. It's an expensive mess that Smith was confident would be covered by her homeowner warranty plan – Choice Home Warranty.
"I read the contract," Smith said. "I read everything in it, and the fridge was included. "
Smith called Choice Home Warranty. It sent out an independent repairman who diagnosed the problem as a broken compressor — a $1,041 repair.
At first Choice told her the repair would not be covered, but after multiple calls — including one from the repairman himself — a Choice customer service representative agreed the repair fell under the warranty.
However, Choice wasn't going to pay to repair Smith's refrigerator. It was going to giver her cash to replace it.
"I was like 'OK,'" Smith recalled.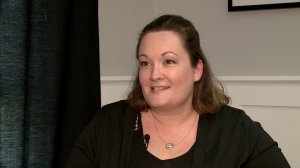 But then came the bad news. Choice was only to give her $450. Money it said should be enough to replace her $3,000 refrigerator.
"If they can get my fridge at $450, I want to know where they are getting it because I want to get it at that price," the mother of two young sons said.
Although Choice eventually agreed to up the price to $850, Smith was still upset and called FOX4 Problem Solvers. She's just one of multiple people who have contacted us complaining about home warranties they say didn't live up to their promises.
People like Peggy Miller.
"We are in dire straits here," Miller said. "There are four of us in the house, and we need to do laundry."
That was the predicament Miller found herself in when her washer and dryer suddenly stopped working. She called her warranty company Select Home Warranty.
After a week of waiting, Miller said Select sent out a repair company. When it couldn't fix the problem, Select told Miller to buy a new washer and dryer.
But here's the catch. Select was only going to pay $100 of the purchase price. That's the amount Select said her appliances were worth at the time they stopped working.
Miller insisted Select pay in full to replace both appliances, telling a Select customer service representative that's what she was promised when she purchased the home warranty.
Select refused and cancelled her policy.
If you read the fine print in both Miller's and Smith's policies, you quickly realize both warranties have given themselves a broad brush to do anything they want. But Miller insisted to us that's definitely not how the policy was sold to her when she signed up.
So FOX4 called Select, posing as a potential customer interested in purchasing a home warranty. We asked the salesman what Select would do if our oven were to suddenly stop working and couldn't be repaired. Would Select replace the appliance?
"Yes mam, exactly correct," he told us. "Like for like," he said.
Not sure what 'like for like' meant, we asked Select if we would receive just the depreciated value of our old appliance.
"No, we'll replace it to the same caliber of the one you had in your home," the salesman promised FOX4.
What he never actually said, however, was that I would be getting a new appliance, just the "same caliber" of the one I already have.
If you read Select's warranty policy, we would most likely be getting exactly what Miller got; the depreciated value of my broken appliance, which has almost no value at all.
Kristi Smith's Choice Warranty policy allowed for up to $1,500 for one appliance repair per year, but it also allows Choice to "replace" your appliance if it doesn't want to pay for the repair.
Choice gets to make decision, not the homeowner.
Aaron Reese with the Better Business Bureau of greater Kansas City said it's hard to tell the difference between a good and bad warranty company. Often what they promise sounds the same. The proof is in what they deliver.
"If a consumer is looking to get a home warranty, they can't research the company enough," Reese said. "I can't stress that enough."
Select Home Warranty has 1,700 complaints on the BBB's website. Choice Home Warranty has more than 3,600 complaints. Plus, in 2015 it got in trouble with the Federal Trade Commission for bribing customers with financial incentives in exchange for writing a good review. That same year, the company paid $779,000 to the state of New Jersey to settle claims of deceptive business practices.
Another big hint that some of these warranty plans may not be great is the cost. Smith paid $1,000 for five years worth of coverage. That's just a fraction of the cost of a home warranty from a more reputable company.
Now here's the good news: FOX4 Problem Solvers was able to solve Smith's refrigerator problem. We called her refrigerator's manufacture, Whirlpool, for help.
Although the manufacture warranty had expired, Whirlpool immediately sent out a repairman who fixed the problem for free. Even the ice dispenser in the door is now working – something she hasn't been able to use in months.
"Yes, the whole thing works," Smith said. "It's a problem solved."
Smith has now canceled her policy with Choice Home Warranty and said she'll most likely never get a warranty again.