This is an archived article and the information in the article may be outdated. Please look at the time stamp on the story to see when it was last updated.
KANSAS CITY, Mo. -- Al Watkins, the attorney for the ex-husband of the woman who had an affair with Missouri Governor Eric Greitens, had a lot to say to FOX4 on Wednesday night.
Watkins propelled the scandal regarding the governor's affair, and the alleged invasion of privacy charge, into the headlines when he and his client publicized details of the affair in January.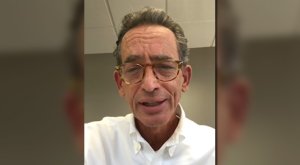 On Monday, the St. Louis Circuit Attorney dropped the felony invasion of privacy charge against Greitens, citing a conflict of interest.
Watkins was a potential witness in the case and under a gag-order. That all changed Monday night. He believes another prosecutor could refile the case -- and with potentially more serious charges.
"Rape, attempted rape, sodomy, could be unlawful imprisonment, could be kidnapping, assault and sexual assault," Watkins said. "All of those are potential felonies."
Watkins also defended a mysterious $100,000 anonymous payment to his firm, during the course of the legal saga. The governor's legal team pointed to the $100,000 payment as proof that the prosecution did not have a solid case. Watkins refutes that.
"How is it that what I was paid in legal tender, what my firm was paid in legal tender in 2018, alters the mix with respect to what he did in 2015?" Watkins asked. "If (Greitens) can answer that, tell him he can tie me up and teach me how to do a proper pull-up on C-SPAN."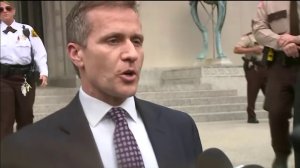 Watkins also suggested he has been questioned by federal investigators, with respect to Greitens, dating back to 2016.
Watkins hinted Greitens could eventually face federal charges.
"If I were the governor, I would immediately pick up the Federal Sentencing Guidelines," Watkins said. "It's a big book. It's like a Chinese phone book -- small print, thin pages. Get familiar with it. It's going to mean a lot to you. That's my suggestion."
Watch Watkins' full interview with FOX4 below: