This is an archived article and the information in the article may be outdated. Please look at the time stamp on the story to see when it was last updated.
KANSAS CITY, Mo. — After a little girl was killed by gunfire inside her own home on Thursday, Jackson County Sheriff Mike Sharp is reminding families of the 'No Questions Asked' program.
Gun owners can pick up a gun lock at Children's Mercy Hospital's Adele Hall campus, the south campus in Overland Park, and the Midtown Broadway clinic.  They can also get one at the Jackson County Sheriff's Office in Lee's Summit.
"Protecting firearms in the home more than a substantial way to practice responsible gun ownership," Jackson County Sheriff's Office Capt. David Epperson said in a news release. "We want to continue to encourage anyone with a firearm at home to be accountable to the obligation of safety they have to their families and their communities.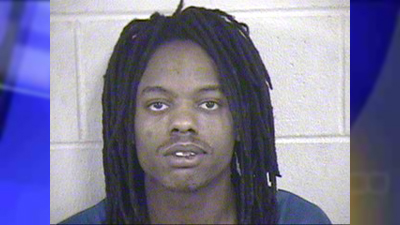 Police on Friday charged 24-year-old Courtenay Shaquel Block with 1st degree endangering the welfare of a child, armed criminal action, and tampering with physical evidence. According to neighbors, the father came out of the house holding the one-year-old girl, yelling for someone to call 911 because she had been shot. According to neighbors, the father said his daughter got ahold of the gun while he was sleeping. A three-year-old inside the home was not harmed.
"This homicide was 100 percent preventable," Baker said, according to a news release. "This is tragic. We must do a better job of protecting our most vulnerable, our children," said Jackson County prosecutor Jean Peters-Baker, who responded to the home on the day the girl was killed.
As part of the 'No Questions Asked' program, the locks are given away at no cost and with 'no questions asked'.
More than 1,100 cable-style gun locks have been handed out since the program began in 2015. For more information on the program, contact the Jackson County Sheriff's Office or visit http://www.jacksoncountysheriff.org/