This is an archived article and the information in the article may be outdated. Please look at the time stamp on the story to see when it was last updated.
KANSAS CITY, Mo. — The metro`s baseball stars find themselves on the same wavelength as our local firefighters — paying tribute to Kansas City`s heroes in red. A T-shirt maker in Claycomo is playing a big part in helping the Royals honor the Kansas City Fire Department after two firefighters died in the line of duty on Monday night.
Andrew Romano said he was awestruck after metro firefighters asked him to create a hat that pays respect to Kansas City`s biggest heroes. He's designed many hats, but one he made this week is special.
"I designed those a long time ago, and then, we incorporate this Royal blue one. In the beginning, I was just making them for the Royals," Romano explained.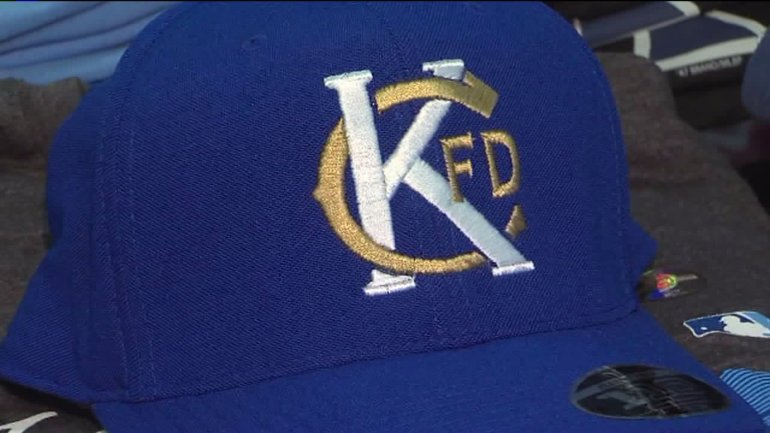 Romano says he`s friends with many members of the Kansas City Fire Department — including Larry Leggio and John Mesh.
On Monday Night, those two first responders from KCFD Station 23 lost their lives while battling a huge apartment fire on the city`s Old Northeast. Beginning on Thursday morning, Romano will sell the hats at his store, Cumpy`s T-shirt shop, planning to give money raised to Leggio and Mesh`s surviving loved ones.
"We`re not here to make money on it. Those are family members and friends," Romano told FOX 4.
The special caps will cost $25 apiece. Romano says this heartache hits home for him, since he grew up with the two fallen firefighters.
"We know a lot of firefighters at Station 23 and other stations in that area, and the first thing I told my wife was, 'I hope that`s not someone we know,'" Romano said.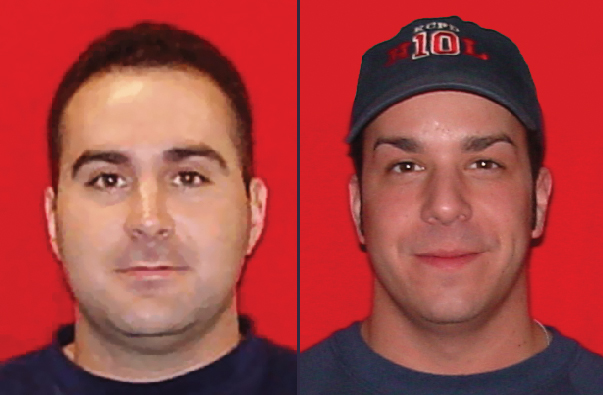 Romano said he sent 48 hats to the Royals' clubhouse, hoping to see the ballclub pay tribute to the firefighters by wearing them on the field, but that can`t happen.
Royals Vice President of Community Affairs Toby Cook says it`s simply a matter of bad timing. The team wasn`t able to get approval from Major League Baseball, which would be required due to licensing agreements already in place.
"There was never an attempt to box out this effort. It was a matter of having our ducks in a row. We made the decision along with Major League Baseball that it just wasn`t going to happen," Cook told FOX 4.
Instead, the Royals will have some on-field ceremonies before Wednesday night's ALDS Game 5, meant to honor Leggio and Mesh. Romano will begin selling the hats on Thursday morning at 10 a.m. to anyone who wants them.