This is an archived article and the information in the article may be outdated. Please look at the time stamp on the story to see when it was last updated.
KANSAS CITY, Mo. -- An off-duty Lee's Summit police officer is the latest victim of the increasing violence in Westport.
Thirty-year-old Thomas Orr, III was off-duty, attending a young professional's party at Californos restaurant in Westport when he was shot and killed.
"Very vibrant, very upbeat, loved to enjoy life," is how friend and fraternity brother Brandon Kendrick described Orr. "Great friend, you always see him with a smile on his face."
Kendrick says Orr's most recent hobby was photography and that is why he was at Californos Sunday, as a freelance photographer, taking pictures for social media.
Witness say two men, not Orr, got into an argument on the back patio of the restaurant. One of them pulled a gun and began shooting. One of the bullets hit and killed Officer Orr.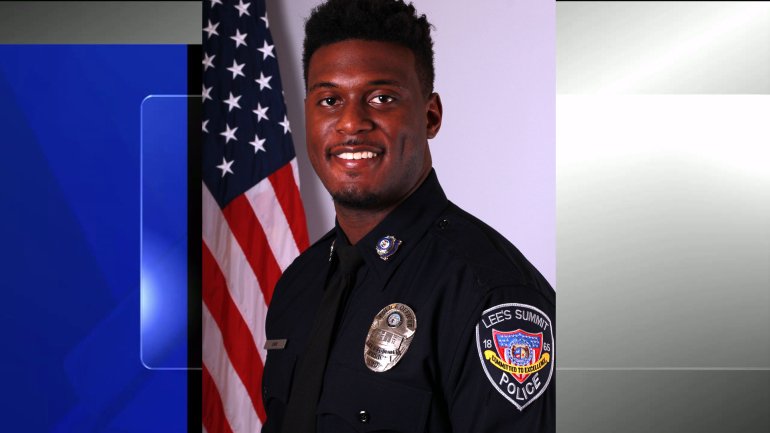 Kendrick says he was on his way to meet Orr at Californos when he got a text about the shooting. One dead and two injured, the text said.
At that time, he thought Orr had been shot in the arm, so Kendrick raced to the hospital. When he got there, Thomas Orr was not listed as a patient and that is when Kendrick got the news that his friend and brother was the one who died at the scene.
"Hearing that, it just shook, it shook me up," said Kendrick. "I had to make the call to his family, which is something that I never could have ever imagined doing."
Thomas Orr, III is a graduate of Lincoln University in St. Joseph, Missouri and a member of the Omega Psi Phi fraternity. Orr dedicated his life to public service as a Marshall, Mo., police officer, then as an officer in Lee's Summit, assigned as the school resource officer at Bernard Campbell Middle School.
"He was very passionate about kids, being someone who can be a positive role model," said Kendrick. "That was the biggest thing, being able to be a voice to do what's right and he was proud of the job he was doing."
Lee's Summit Police Chief Travis Forbes echoed Kendrick's sentiment in a message he sent out Monday, saying, "Officer Orr was someone who truly wanted to make a positive difference in this world. What a loss to our community and society."
The Lee's Summit School District issued the following statement:
"We are heartbroken by the tragic loss of Officer Orr. During his brief time as a school resource officer at Bernard Campbell Middle School, he impressed our staff with his positive attitude and his focus on students. In just three short days with students last week, he was already making connections and building rapport."
This letter was sent out to parents Monday morning from the LS School District.
Dear BCMS Families,
We have some tragic news to share with you about one of our school staff members. Officer Thomas Orr, our school's resource officer, passed away Sunday evening as a result of a random shooting in Kansas City. Officer Orr was new to our school and had been working with students since the first week of school. Despite his brief tenure at BCMS, he had impressed staff by quickly establishing rapport with our students. We will miss his positive attitude and focus on students.
On Tuesday, we will have additional counselors available at our school to work with students and staff members as needed. Young people may deal with loss in many different ways including feeling sad, "clinging" to other adults or friends, fearing the loss of others close to them, and eating or sleeping disturbances. Information about helping children cope with grief is included on the R-7 website at www.lsr7.net by selecting "Parents" and then "Parenting Information."