This is an archived article and the information in the article may be outdated. Please look at the time stamp on the story to see when it was last updated.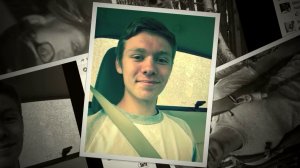 GLADSTONE, Mo. — A sunny park was transformed into a memorial spot for a teen loved and missed by dozens of his friends.
Police say a Northland teen was killed in an accidental shooting Monday night. Some of his classmates met after school to remember one of their favorite people, Garrett Turner.
Oak Grove Park was one of the Oak Park High School junior's favorite places, and his friends said that's where he'd be right now if he were still alive.
His friends made a banner that read "Rest In Peace" and had one of Turner's favorite phrases, "No bad vibes."
There were tears among the smiles, a lot of hugs, and even some laughter as they sent a few a balloons up to the sky in honor of their friend.
"Everybody that's gathered here was the best thing that could happen. He's looking down really happy," friend Mario Ahumada said. "I know he's always going to be here with us, but it just sucks to think that I'll never be able to hug him or talk to him again."
"He was really special. He was beautiful. He had a beautiful heart and he was a great person," friend Lizzy Minick said.
Police say another teen accidentally shot Turner inside a Northland home Monday, but outside of that, no other details have been released.