This is an archived article and the information in the article may be outdated. Please look at the time stamp on the story to see when it was last updated.
OAK GROVE, Mo. — A sick teenager from the metro got his wish Friday when Sporting Kansas City pooled its resources and transformed his bedroom.
Jordan Rodriguez is just 15 years old, but he's now battling cancer for the second time. So when the Victory Project, which is run by Sporting Kansas City, heard about Jordan's fascinating with games, plans took on a life of their own.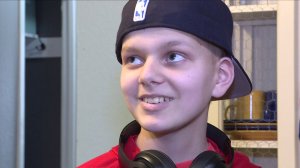 Three days of remodeling wrapped up just in time. Facebook videos from Wednesday show designer Jennifer Bertrand and her crew making magic, and on Friday, cameras were recording as Jordan made his way to his new bedroom for the big reveal.
Jordan's wish was to have his room turned into a place where games took priority. His new bedroom includes donated items from Sporting Kansas City and the Oklahoma City Thunder and a brand new Alienware computer system set up for the games he loves.
"I'm never going to want to leave my room," Jordan said.
The 15-year-old told FOX4's Sean McDowell he's going to be playing on that PC a lot.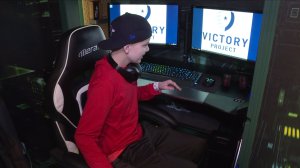 Jordan's cancer returned in January after he was given a clean bill of health in June 2016. Scans show tumors have spread to his spine, chest and tailbone.
"The stuff they do to him to help him fight this makes him really weak," Jordan's stepfather Jacob Bales said. "Sometimes getting both feet on the floor and standing up for the day is a task. The bedroom will mean a lot. It will help with things."
All told, Jordan's two battles with cancer have lasted since 2015. The Rodriguezes said doctors aren't making assurances for the future of his health, so moments like this one are sacred.